If you are at all interested in alternative dwellings, you know how popular shipping container homes are now. Shipping containers make great building blocks for homes, for sure, and they have become an unlikely go-to for a huge variety of applications in recent years.
From off grid cabins to swimming pools, underground shelters to portable cafes, and luxury designer homes to vertical urban gardens, their time in the spotlight has resulted in endless unique container creations.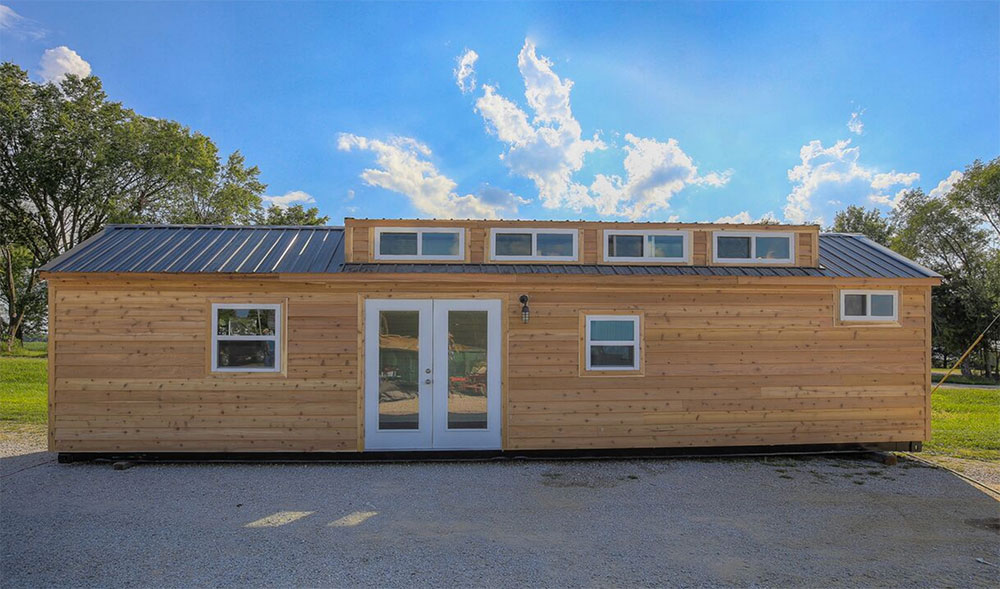 When it comes to homes, it's understandable why shipping containers are coveted; their affordability, durability, and portability are attractive to those seeking a living space that is quick to build and won't keep them in debt for decades. Anyone with building skills can turn one of these stuffy steel boxes into a surprisingly attractive, inhabitable work of art.
A few years ago, we published an article showcasing 10 popular prefab shipping container homes available at the time. Since then, many container home builders have appeared on the market with purchase options from simply affordable to gorgeously extravagant.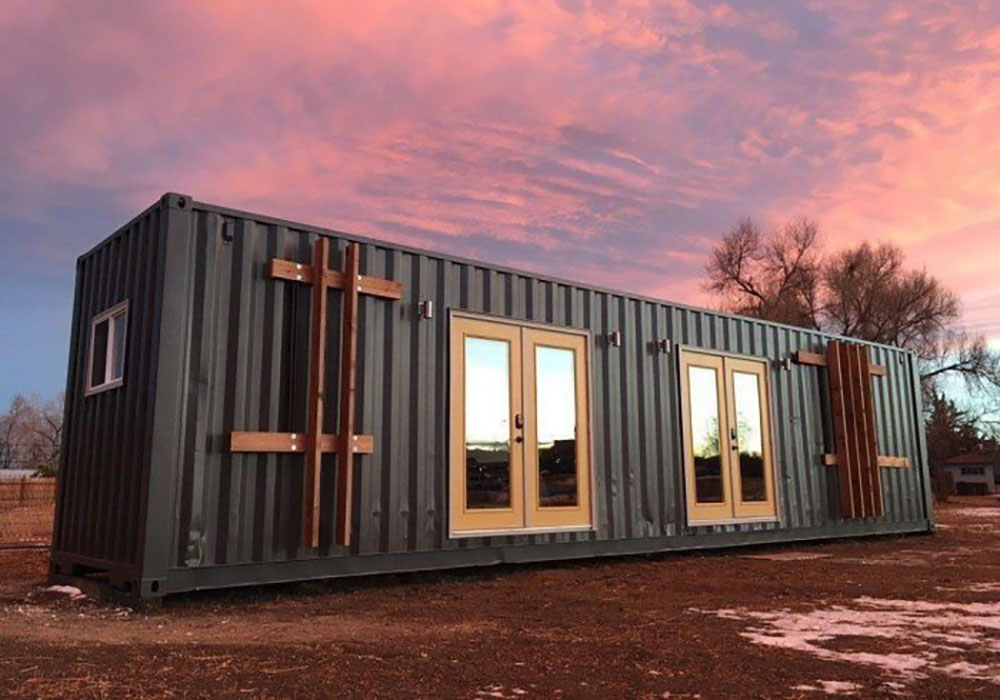 Given the variety of container homes available now, we decided it's time for an updated list. These are not affiliate links and we have no relationship with these manufacturers; we're simply showcasing an unbiased compilation of our research. By the same token, we can't speak to the integrity of any of these companies as we've had no personal dealings with them. You can contact any of them with questions and you will find testimonials and reviews on many of their websites if you are interested in their homes.
Without further ado, here are 11 manufacturers you can order a shipping container home from today:
11 Shipping container homes you can order now
Backcountry Containers
Starting at $40,000
Backcountry Containers, based in Texas, custom builds their homes with prices dependent on the size and number of the containers in the build. Homes can consist of single, adjoined, or stacked 20 foot or 40 foot containers. Additional features can be included, such as screened in porches, rooftop decks, and storage areas.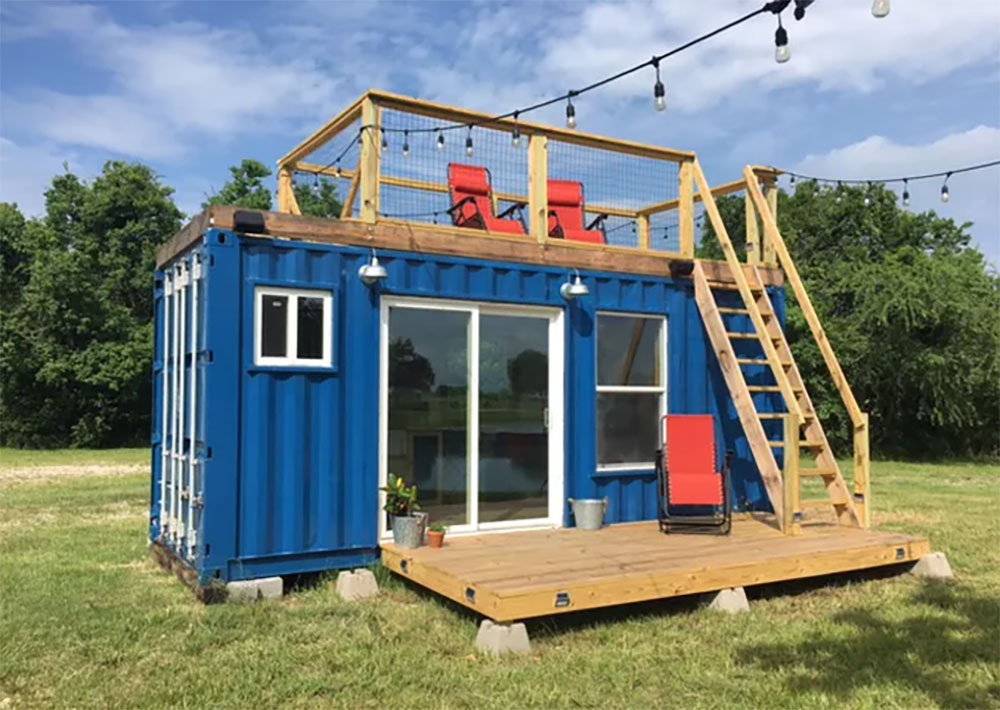 We design our container homes to maximize the views and feature of your property. Because of their rugged design, many of our customers chose a container home because of their mobility and durability, while still being a modern and beautiful home. Choosing to design your container home alongside our team will ensure you get the most out of your property, whether on or off the grid. – Backcountry Containers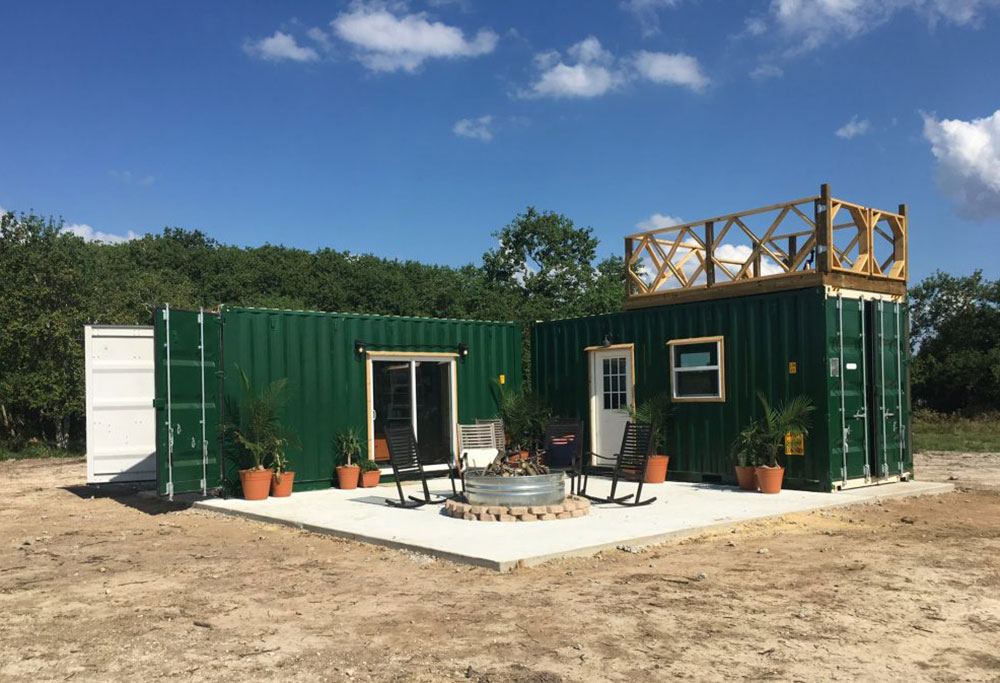 All their homes are insulated and include AC and heating units, plumbing, and wiring. Also, each home is equipped for hookup up to city drainage or to greywater and blackwater tanks for off grid living. 20 foot single container homes start at $40,000, 40 foot single container homes start at $60,000, and homes with multiple containers start at $100,000.
More information: Backcountry Containers
* * *
Alternative Living Spaces
Starting at $29,900
If luxury living in a container is what you're after, Alternative Living Spaces is a great place to start. We recently wrote about one of their homes for sale – a beautifully bright 20 foot model packed with gorgeous features. With large windows on all sides, this home offers 360 degree views of the outdoors. While this model is nearly perfect, in my opinion, ALS offers many custom options for their homes to suit any preference.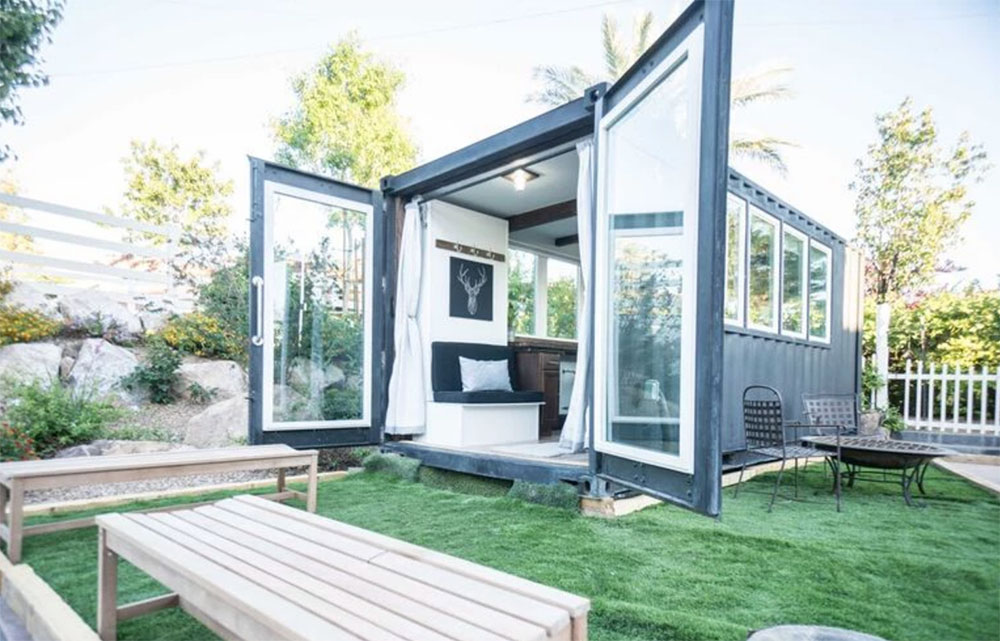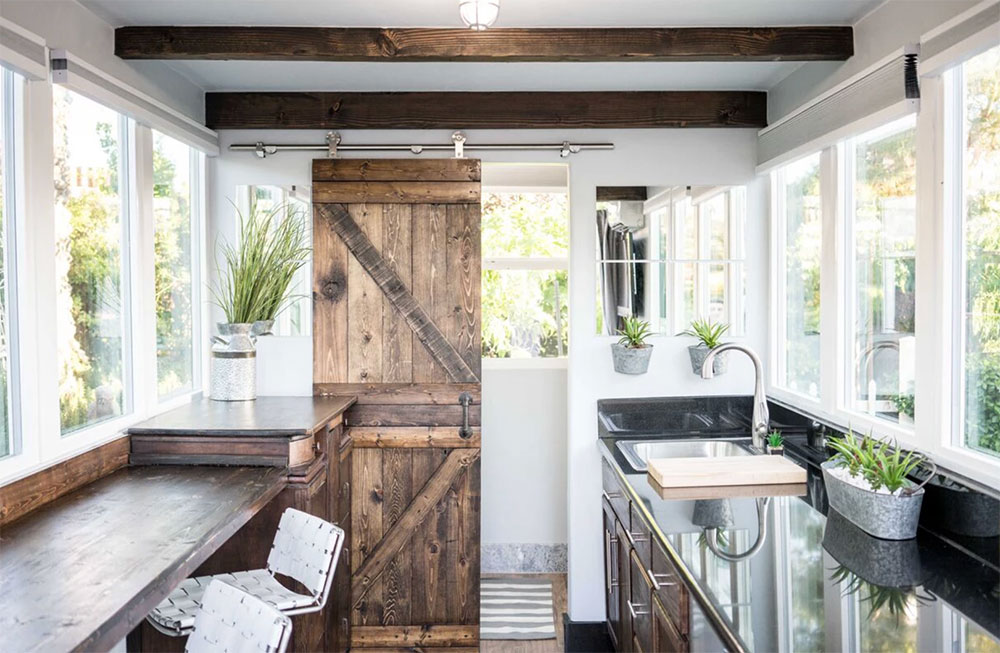 Our build to order approach enables us to provide you with a wide range of flexibility on the floor plan, the finishes and the furniture. Each Container Living Space is customized to meet your specific design and style preferences. These containers can be converted into tiny homes, guest casitas, office, home gyms, retail spaces, greenhouses and more. – Alternative Living Spaces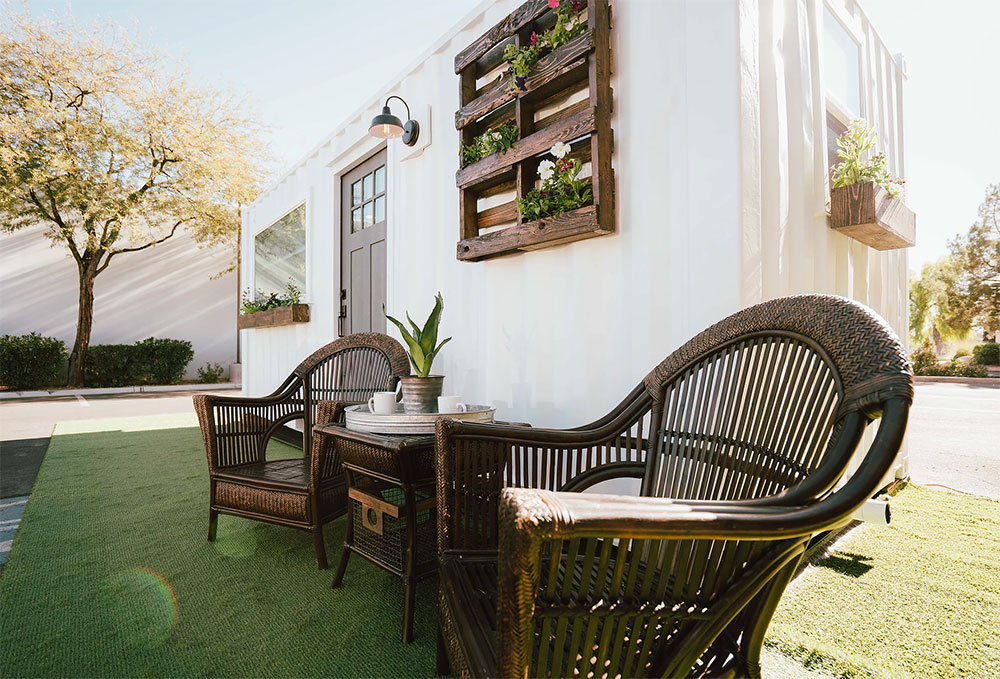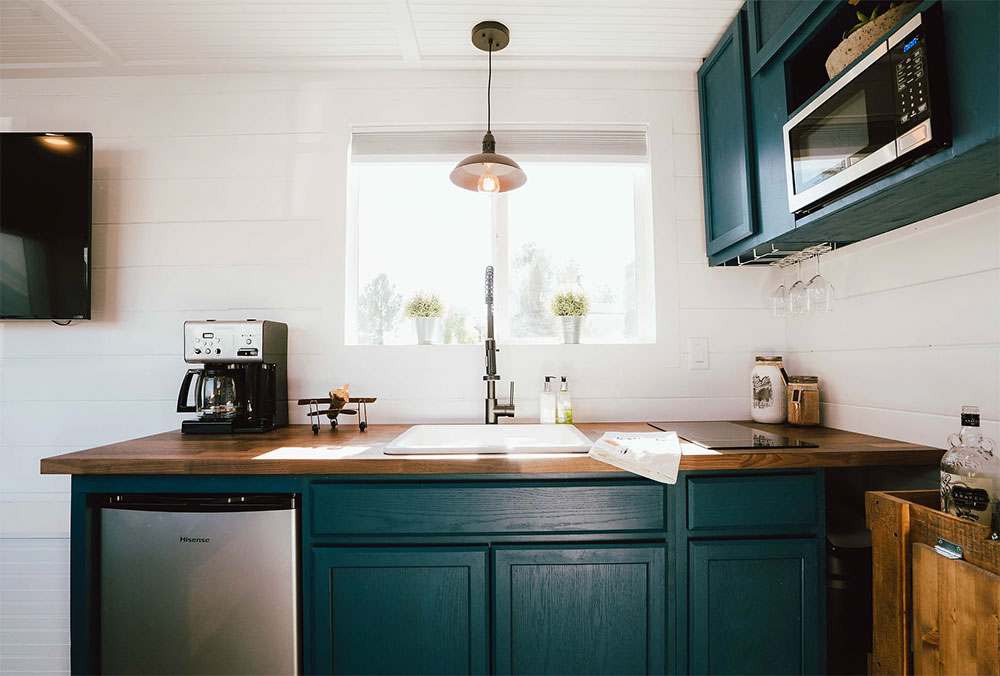 Alternative Living Spaces offers their Raw Containers starting at $29,900. These "blank slate" containers have all the basics – insulation, framing, light fixtures, windows, flooring, and paint – and are ready to be converted by DIYers into the perfect tiny home, studio, or office space.
If you're looking for a live-in ready container, their 20 foot luxury container homes start at $36,000 and 40 foot homes start at $63,000. Once you place your order, you can expect your home to be completed in 6 to 8 weeks.
More information: Alternative Living Spaces
* * *
TAYNR
Starting at $55,000
TAYNR specializes in fabricating new structures out of recycled shipping containers, with the option of building container homes on wheels for easier portability. Their unique container projects look modern, interesting, and beautifully designed.
According to TAYNR's website, their mission is to provide a solution that replaces traditional construction with methods centered around sustainability and affordability. That's pretty much why most of us are drawn to container homes, right?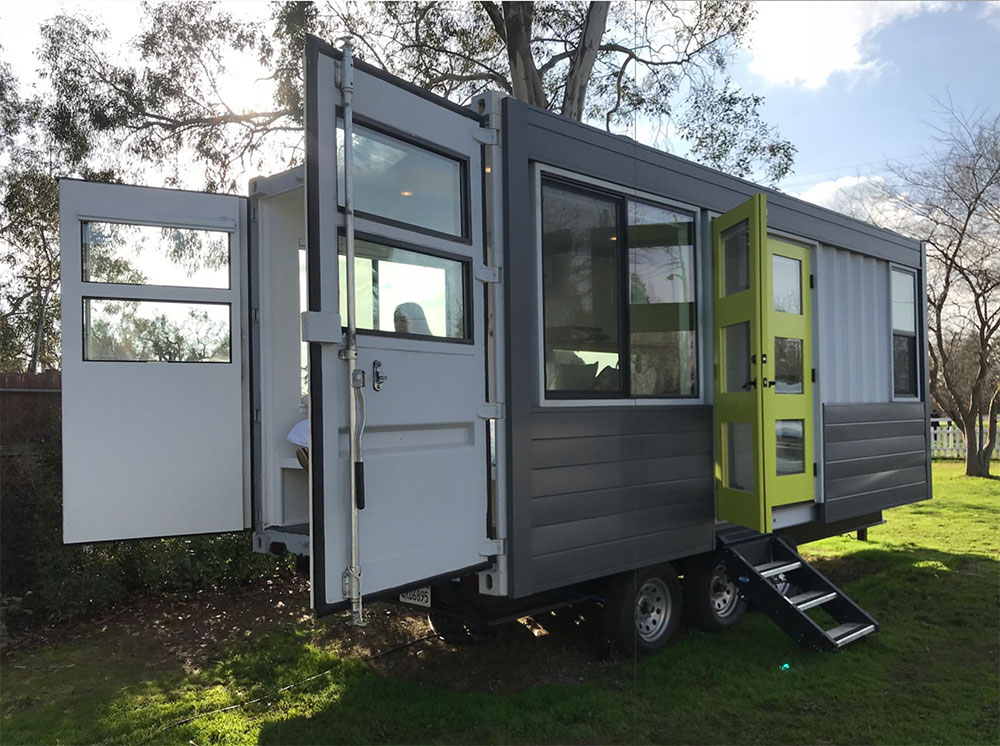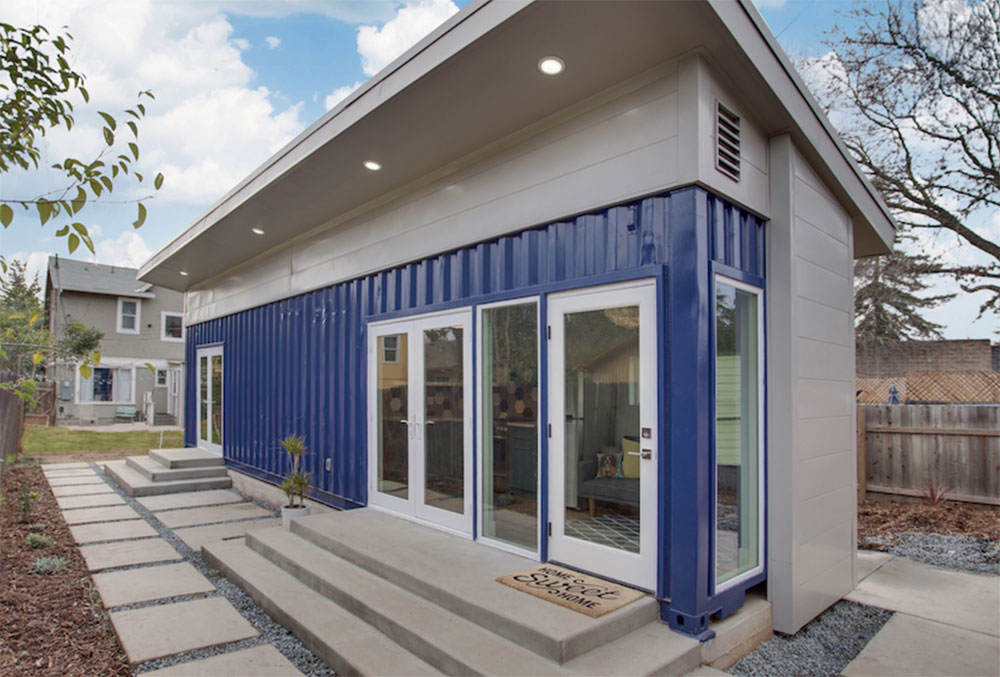 According to their 2018 price list, a 160 square foot studio container from TAYNR is priced at $55k. For $80k you get double the size in a 1 bed/1 bath model. Prices continue up as size goes up, with their highest model priced at $165k. At that price, you get 960 square feet with 3 bedrooms and 2 bathrooms.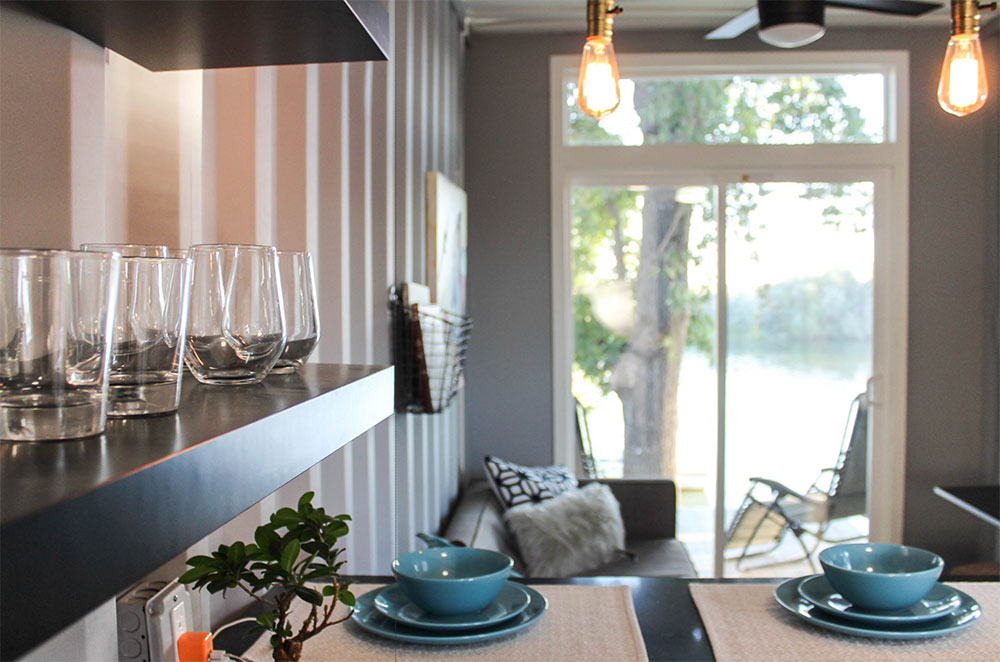 More information: TAYNR
* * *
VillageCraft Homes
Starting at $15,500
Villagecraft creates custom and prefab shipping container homes, studios, offices, and whatever else your imagination can conceive. According to their website, their container homes can be delivered anywhere in the U.S. and set up on grid or off grid.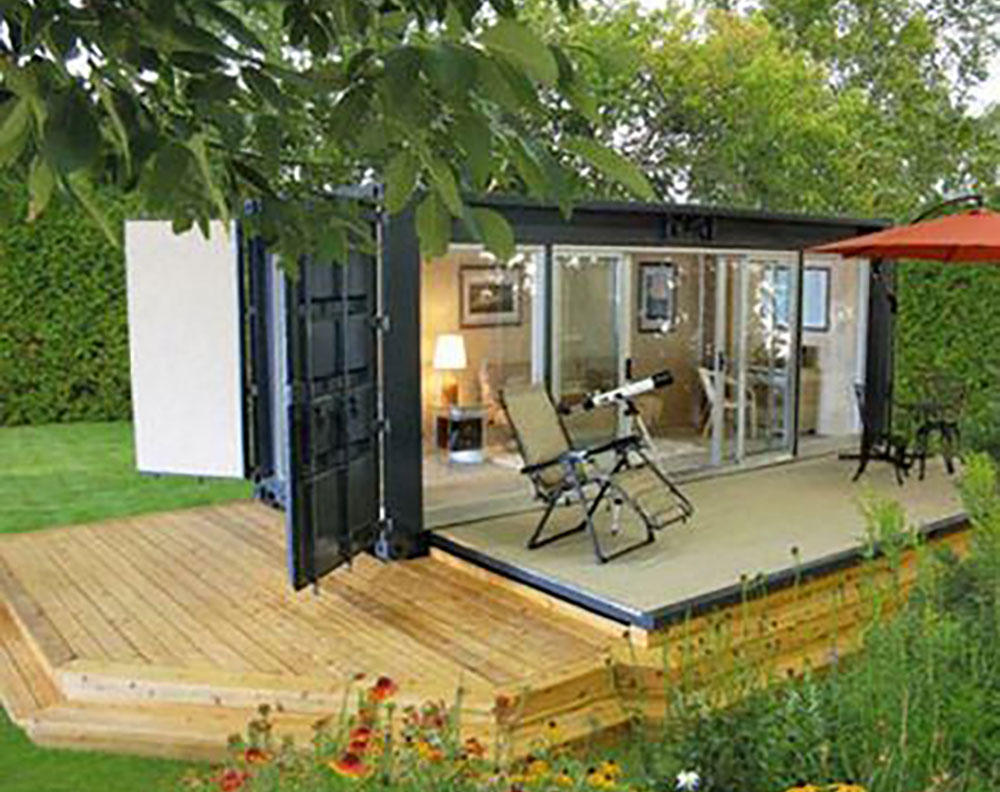 Like the "Raw Containers" from ALS, Villagecraft's basic model does not contain a kitchen or bathroom, but these can be installed for an additional charge.
The standard amenities included in each unit are laminate floors, interior wood paneling, sliding glass doors, 2 rear windows, electric sockets, and recessed lighting. And how about a built-in deck? As you can see in the model above, the side panel is lined with all weather decking and folds down to become an outdoor living space.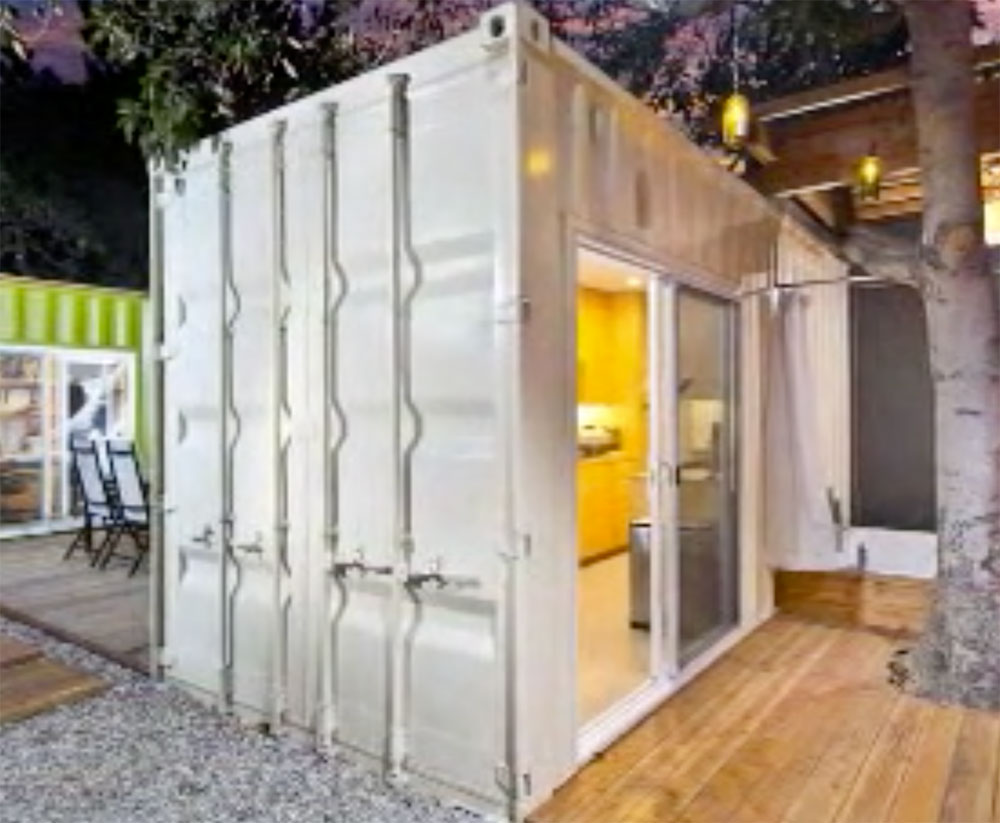 The 20 foot unit from VillageCraft is currently priced at $15,500 and the 40 foot unit is available for $18,500. They actually have one for sale on Etsy at the moment, and they offer financing options.
More information: VillageCraft Homes
* * *
Custom Container Living
Starting at $27,900
As their name indicates, Custom Container Living builds shipping container homes and getaways suited to their buyers' individual needs. They are located in Missouri and will ship homes to all the lower 48 states.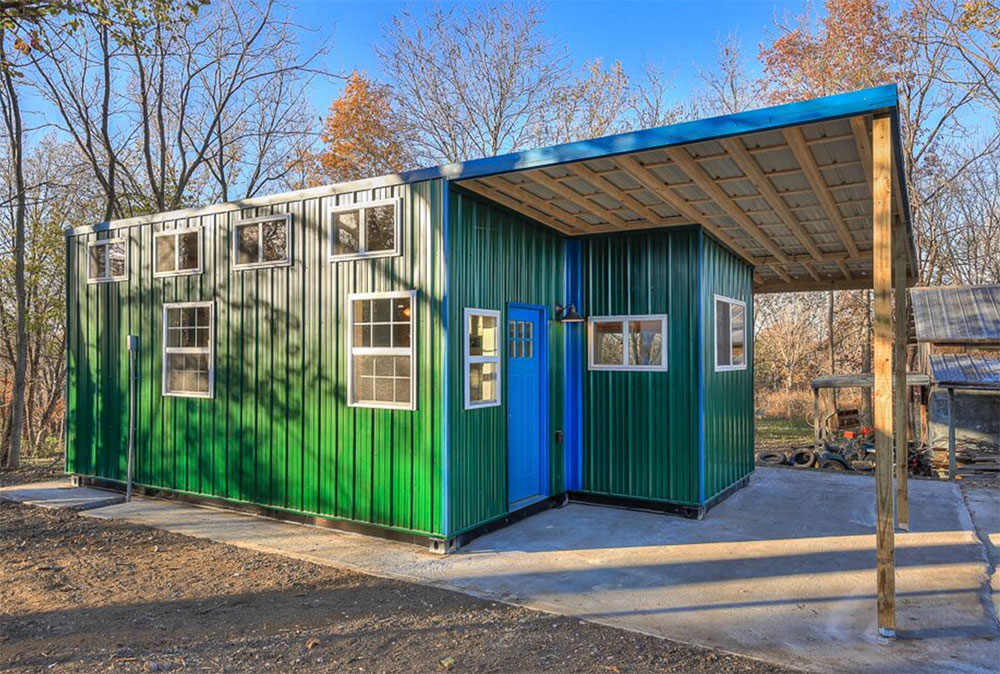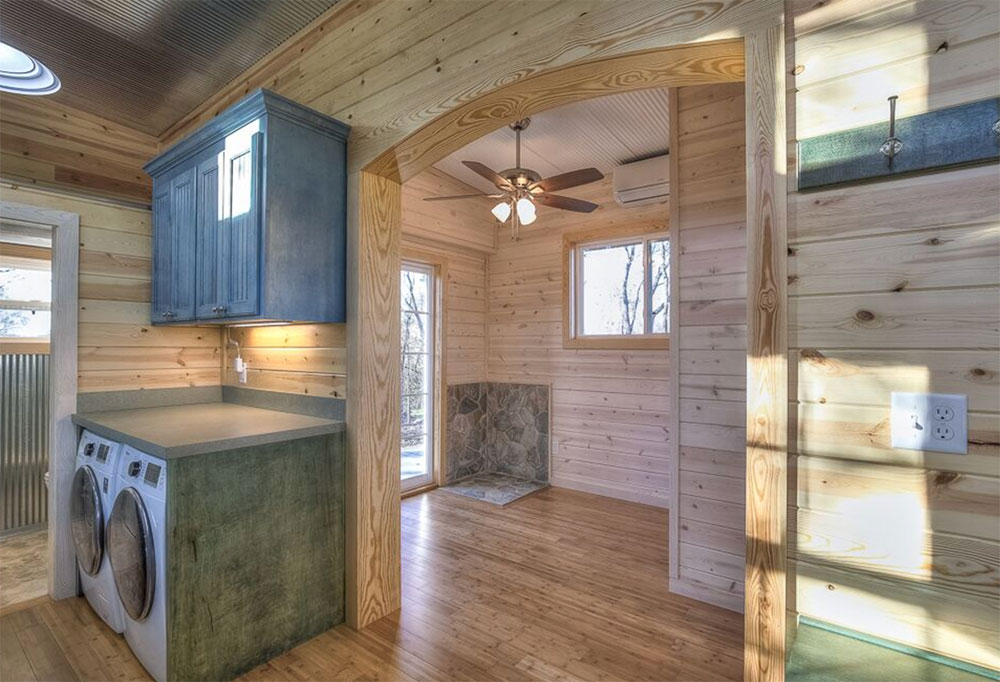 Custom Container Living focuses on quality and affordability, with a huge selection of styles, options, and floor plans to view for inspiration. As you can see from these photos, the interiors of these homes are absolutely stunning.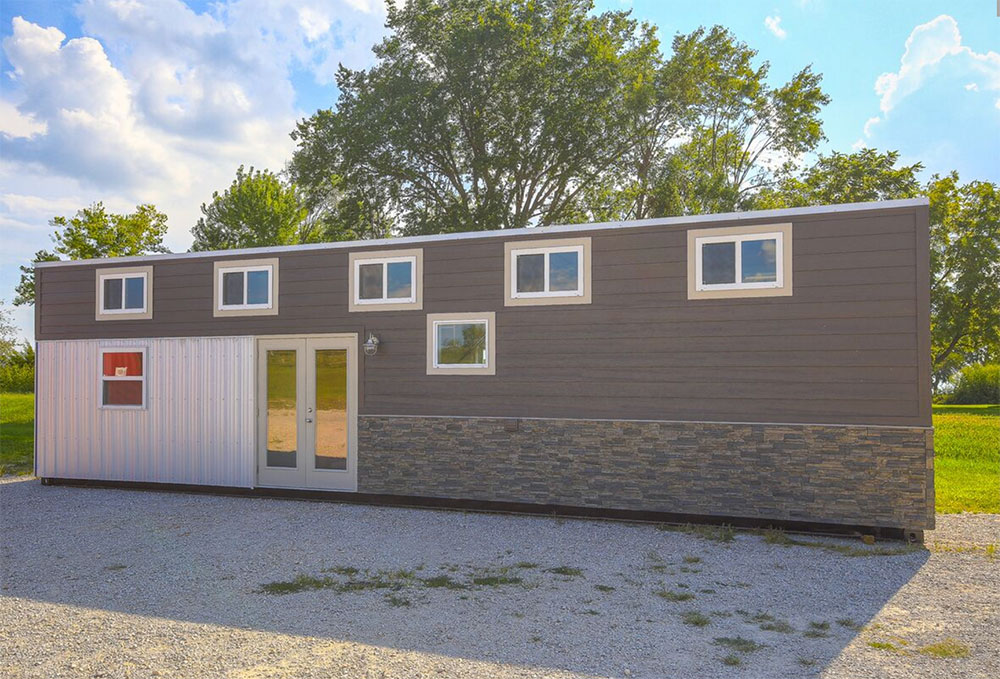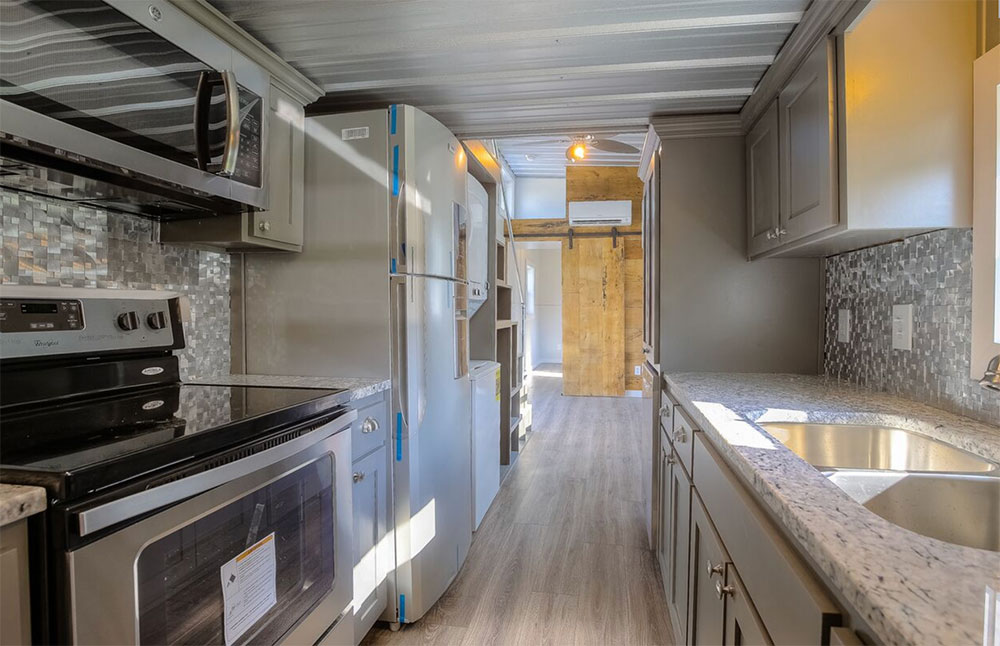 Prices start at $27,900 for the "Backyard Bedroom" model – a bedroom, office/living area, and bathroom built into a 20 foot container. From there, container options include anything from an office space to a multi-unit home.
More information: Custom Container Living
* * *
Alpha Tiny Homes
Starting at $16,500
With prices as low as $16,500, Alpha Tiny Homes offers some of the more affordable container homes available. They are all about living simply to enjoy life's adventures without the burden of a traditional mortgage. ATH prides themselves on providing beauty and durability in a tiny home while keeping the price low.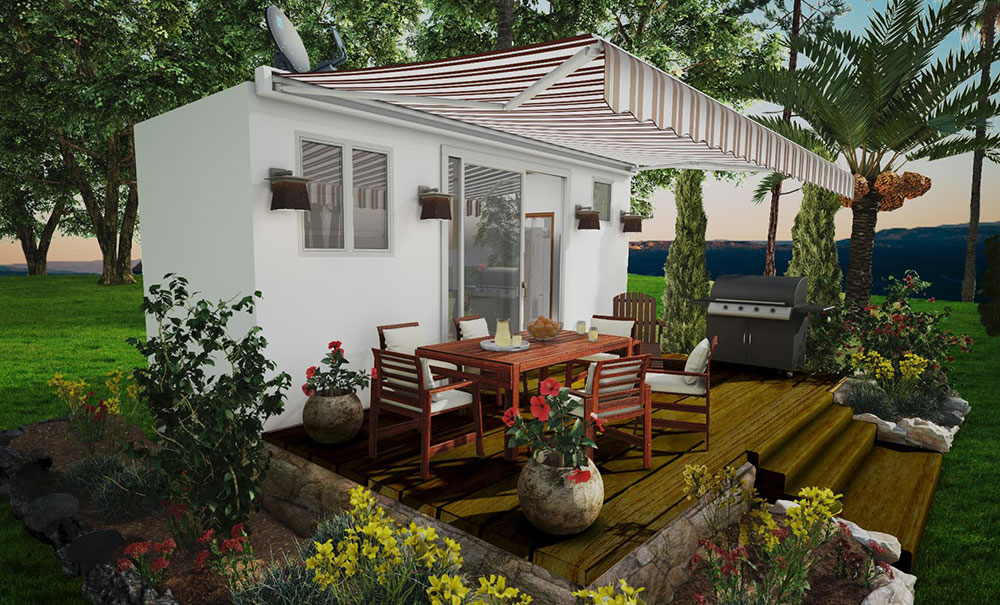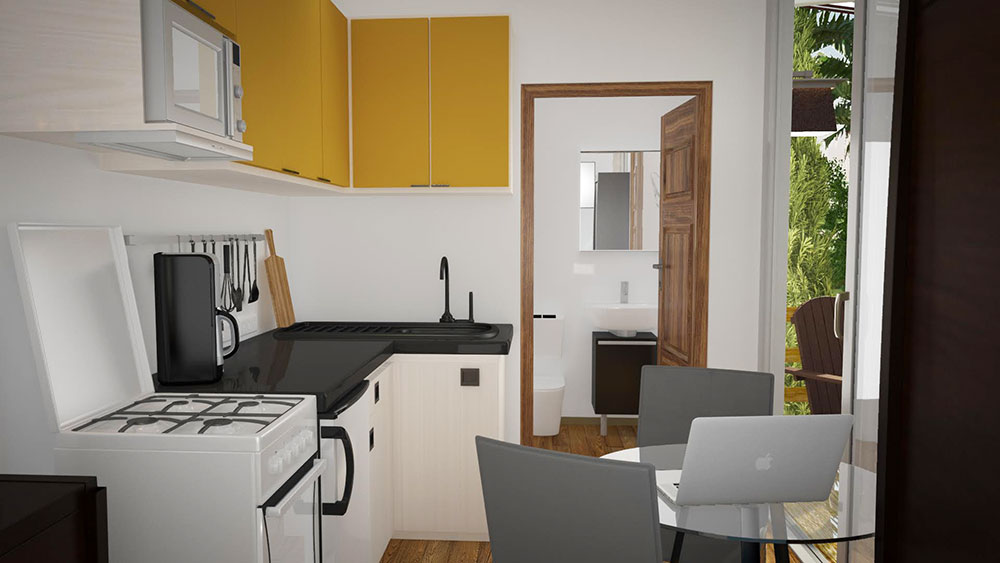 You have no choice but to simplify and prioritize your life when owning a tiny home, as space is limited. You must be conscious of what you buy and bring into your life. You must learn to let in only what you you love and leave the rest alone. Buying less crap saves you money. Not paying to heat (or cool) a huge house saves you money. Not paying rent each month .. well, that really saves you money. – Alpha Tiny Homes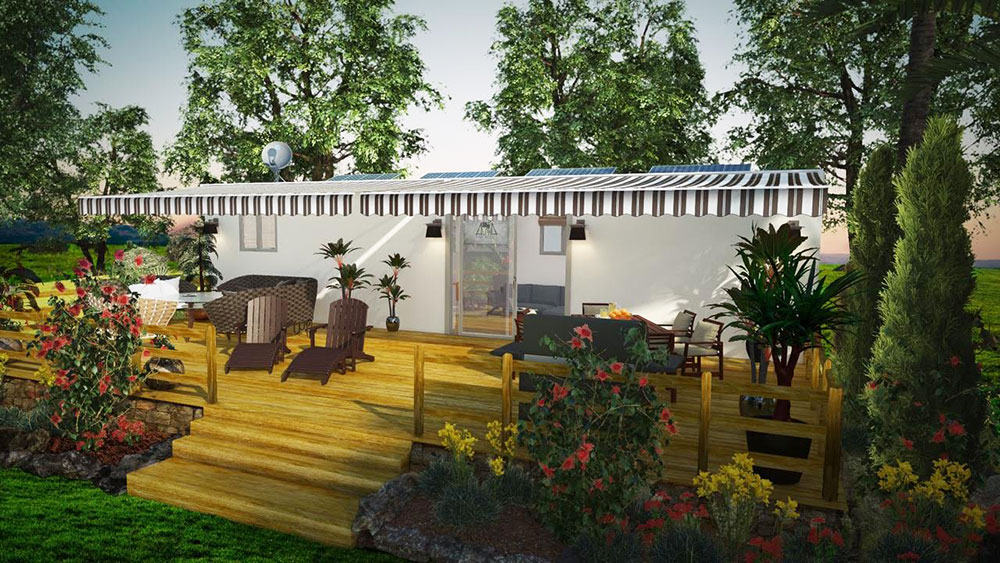 Alpha has 20 foot and 30 foot home models equipped with electricity, plumbing, windows, and a bathroom with a shower. Additional options are available for all their models, such as sliding glass doors, floor-to-ceiling windows, water catchment systems, and rooftop gardens.
More information: Alpha Tiny Homes
* * *
Cargotecture
Starting at $19,000
Based in Seattle, Cargotecture specializes in creating cutting-edge designs with used shipping containers. Their projects include everything from single 20 foot container homes to elaborate multi container creations.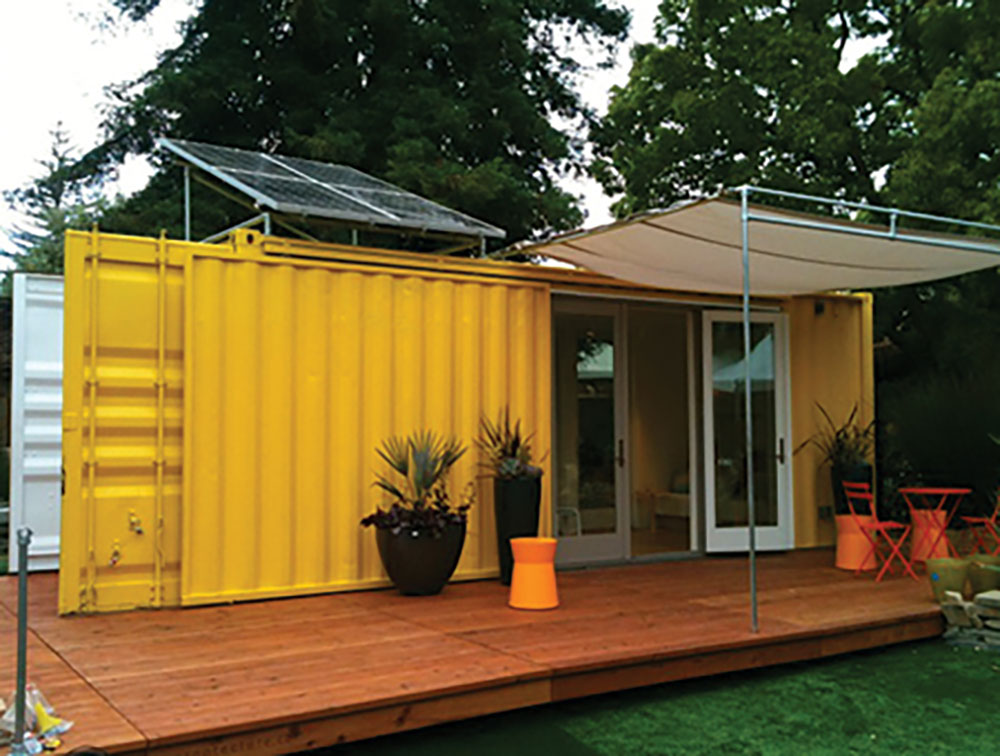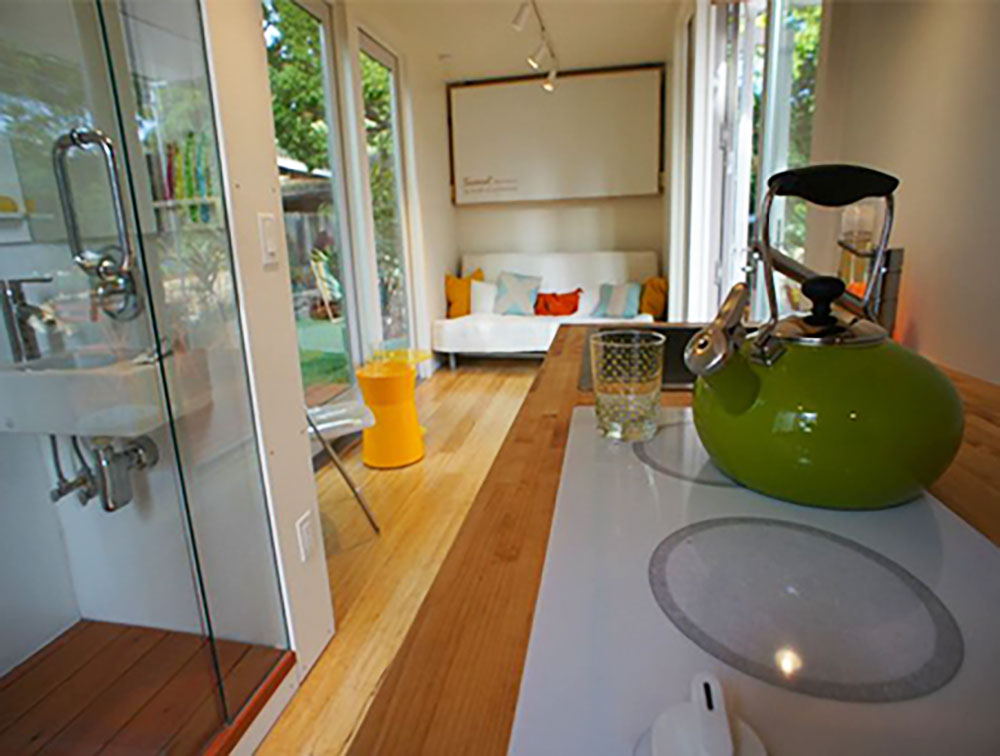 The steel intermodal-shipping container (ISC) was designed to simplify and streamline long-distance shipping in the era after World War Two, and there are millions of these containers in existence, with many out of use. In recent years, architects and builders have come to recognize that these versatile strong platforms represent a way to unite environmental concern with structural integrity. Disused containers can be sustainably recycled into real estate, eliminating waste. -Cargotecture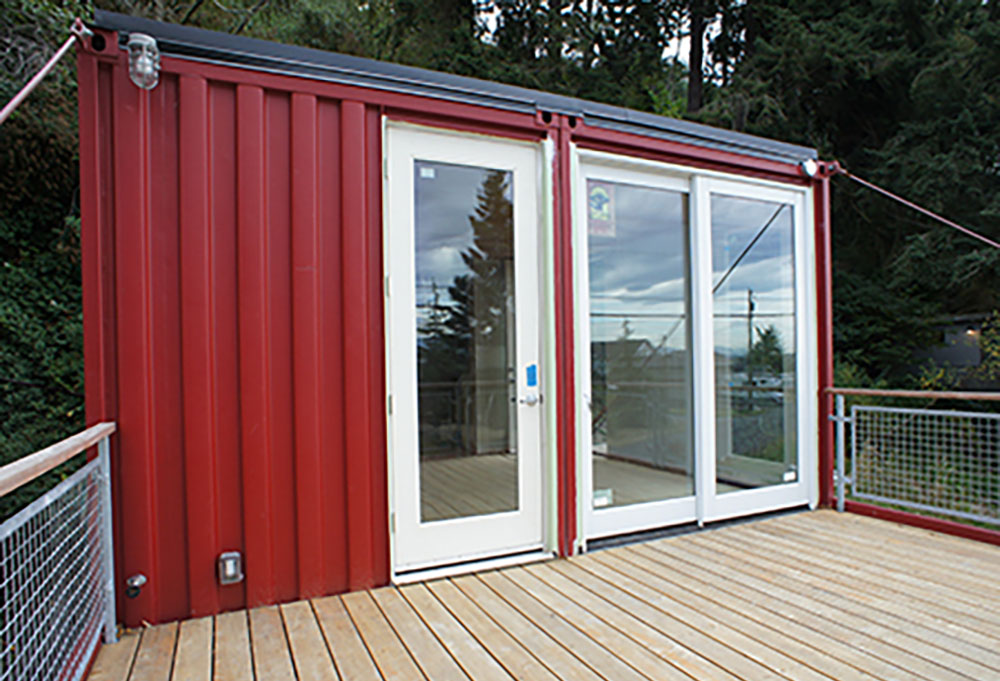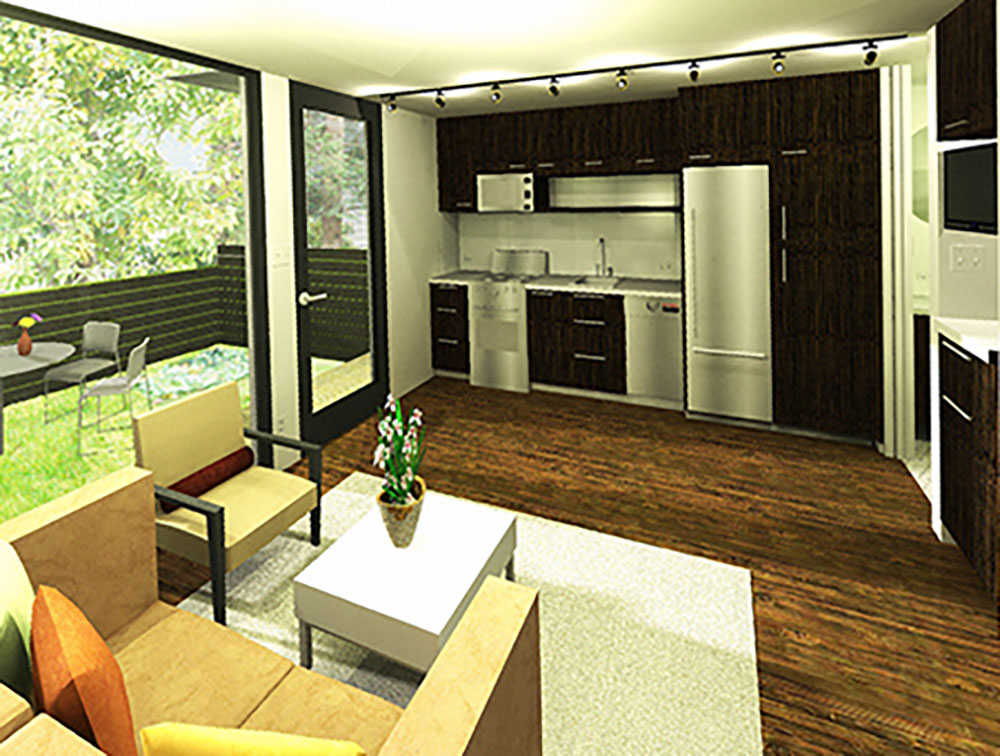 Cargotecture's base prices include new paint on a recycled container, spray foam insulation, aluminum clad windows and doors, bamboo or mahogany floors, completed bathrooms, full fixtures throughout with IKEA cabinets, water heaters, and relevant permits.
The Scout base model includes all the basics for $19,000. The prices go up from there to $134,500, depending on the number of containers are used and features added.
More information: Cargotecture
* * *
Meka
Starting at $72,000
We wrote about Meka in our earlier shipping container post, and they still stand out as a builder of fabulous, luxury container homes. Meka sells both prefabricated and custom homes made from various configurations of 20′ and 40′ ISO steel frames. While a bit more pricey than the previous models, Meka creates their opulent homes with a wide variety of interior and exterior finishings for buyers.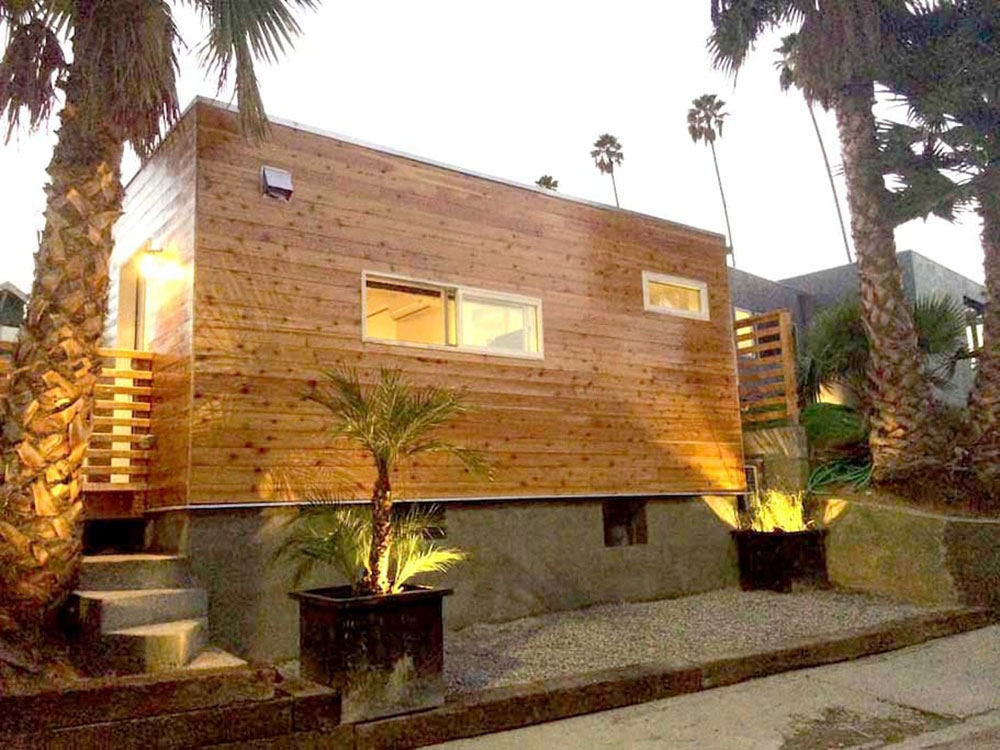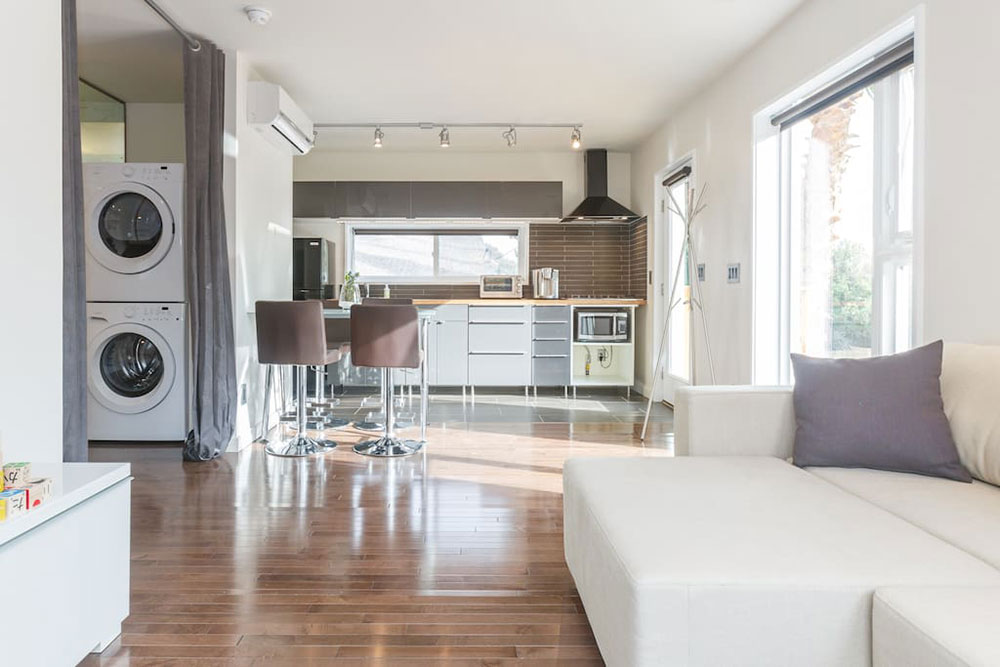 Meka Modular's aim is to create superior, environmentally sound modular living and work spaces that can be shipped easily worldwide. Since our inception in 2009 we have delivered our buildings to residential, commercial and institutional clients around the globe. -Meka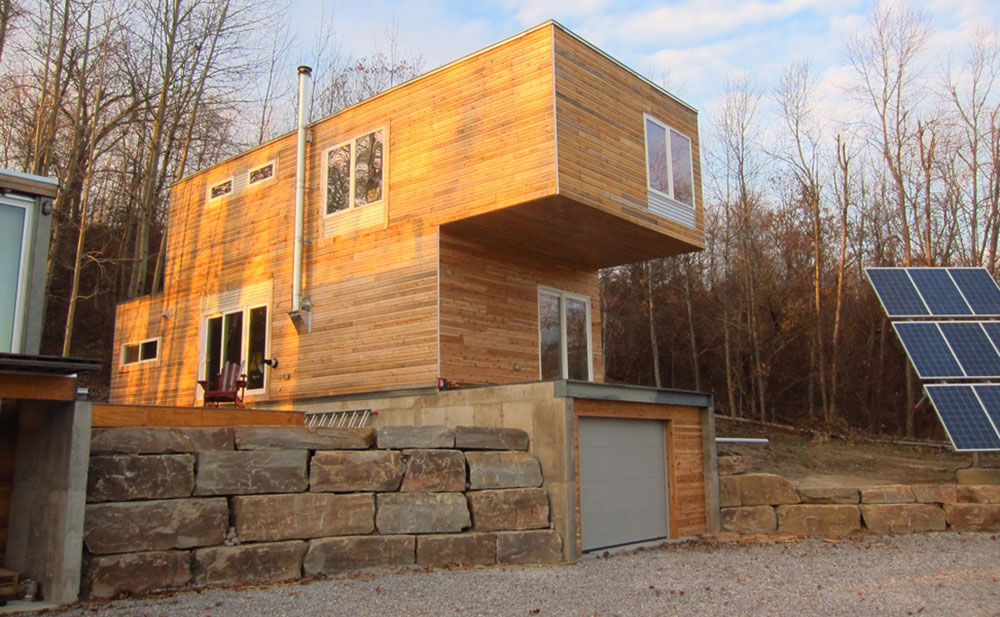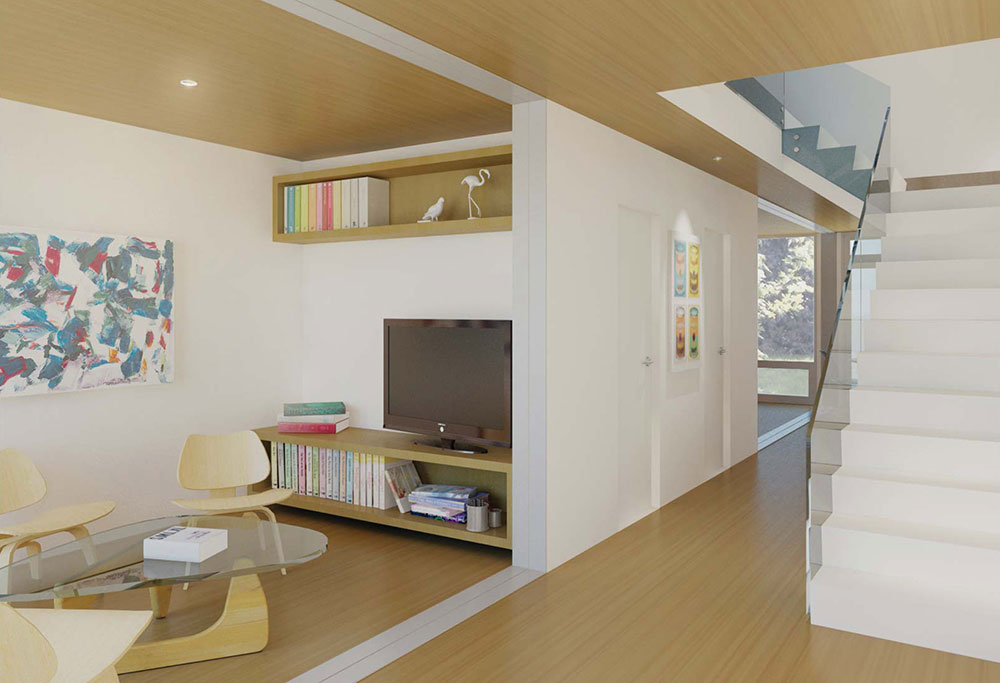 At 320 square feet, Meka's ALP320 standard model looks like a modern studio apartment. It ships finished with one bedroom, one bathroom, a kitchen, and a living/sleeping area starting at $72,000.
If you're shopping with a more hefty budget, the top end prefabricated home in Meka's line, the JAM1920, can be yours for $315,000. That price tag will get you a tri-level, three bedroom, three bathroom luxury home.
More information: Meka Modular
* * *
Rhino Cubed
Starting at $33,600
Rhino Cubed is a Colorado-based company that transforms raw, recycled steel shells into works of art. They focus on quality, artistry, and sustainability in their builds. They remind us of the many virtues of turning a container into a residence: these dwellings are built to last for generations, are very secure, and are water-proof, insect-proof, fire-resistant, and weather-proof.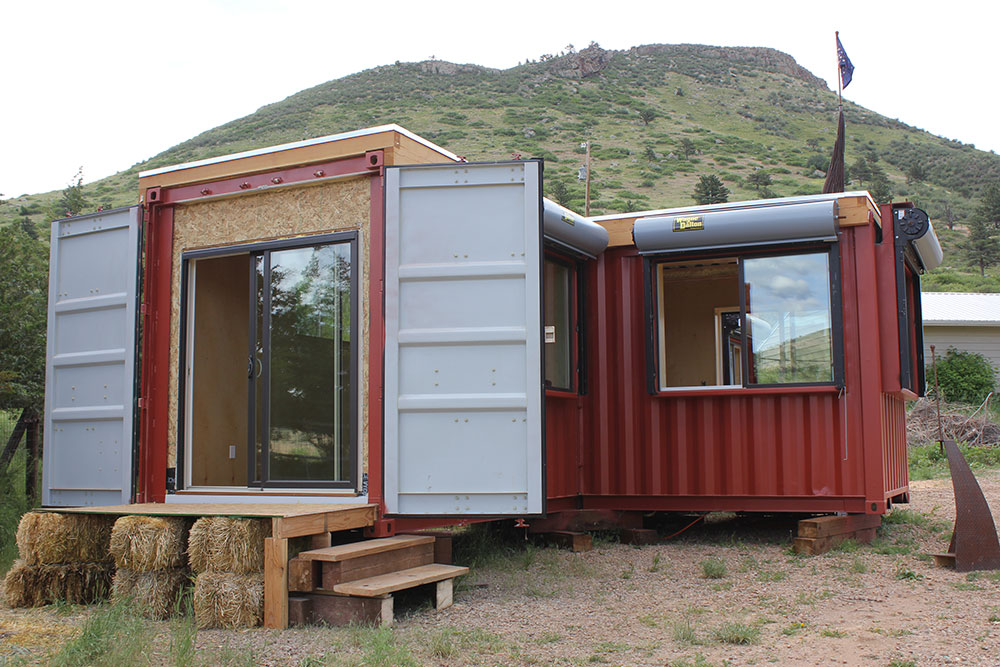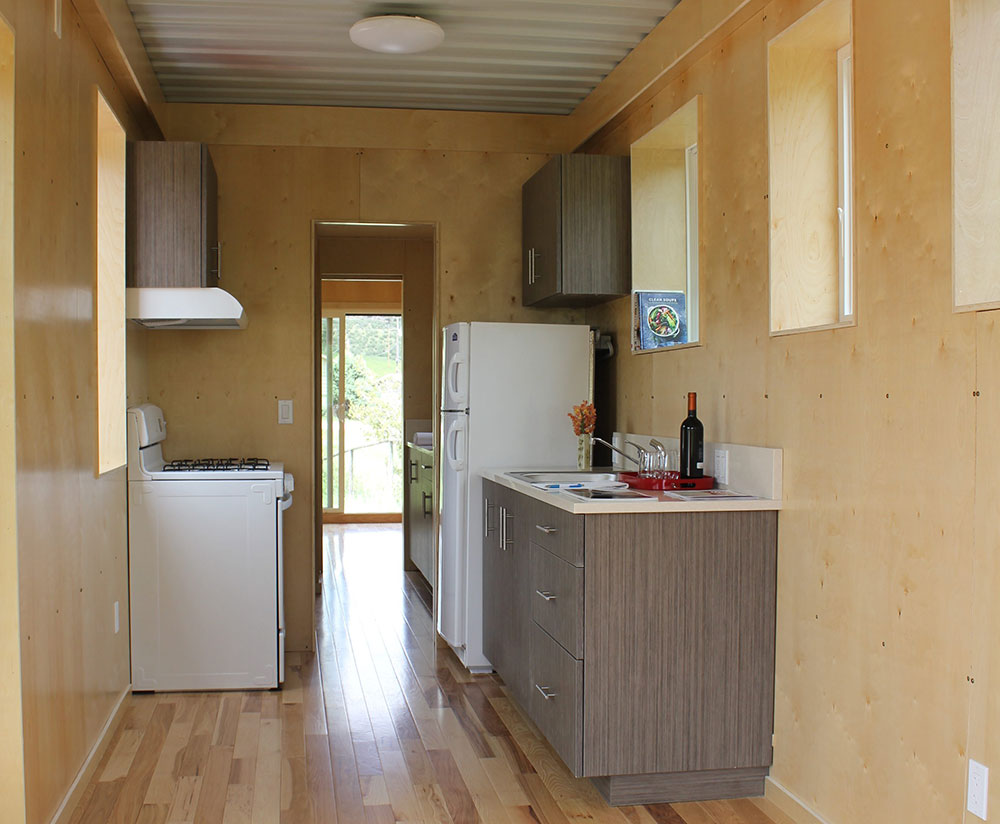 Our structures start with a Corten steel shipping container called a High Cube. Shipping containers bring goods from around the world, most often China, to America. Once they arrive, they rarely return. They represent a high embedded energy cost, so repurposing them is very environmentally friendly. Because they are water tight, sturdy, and quasi-portable, they are excellent building blocks. Artistry and design turn them into unique living elements. -Rhino Cubed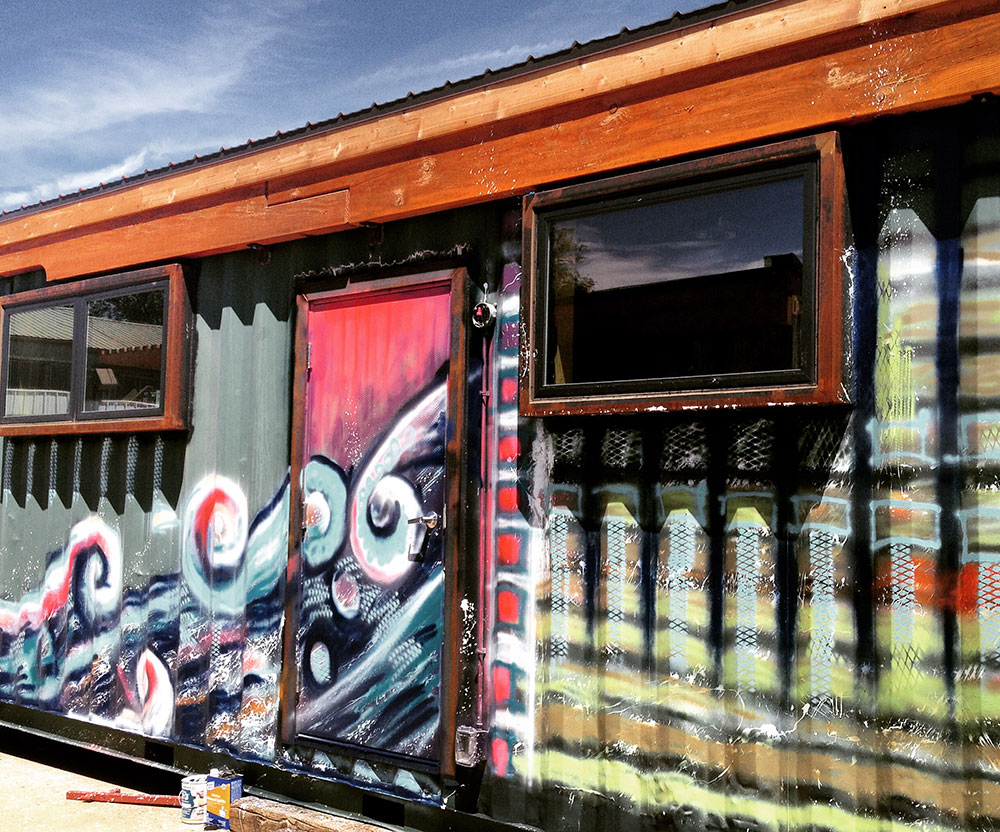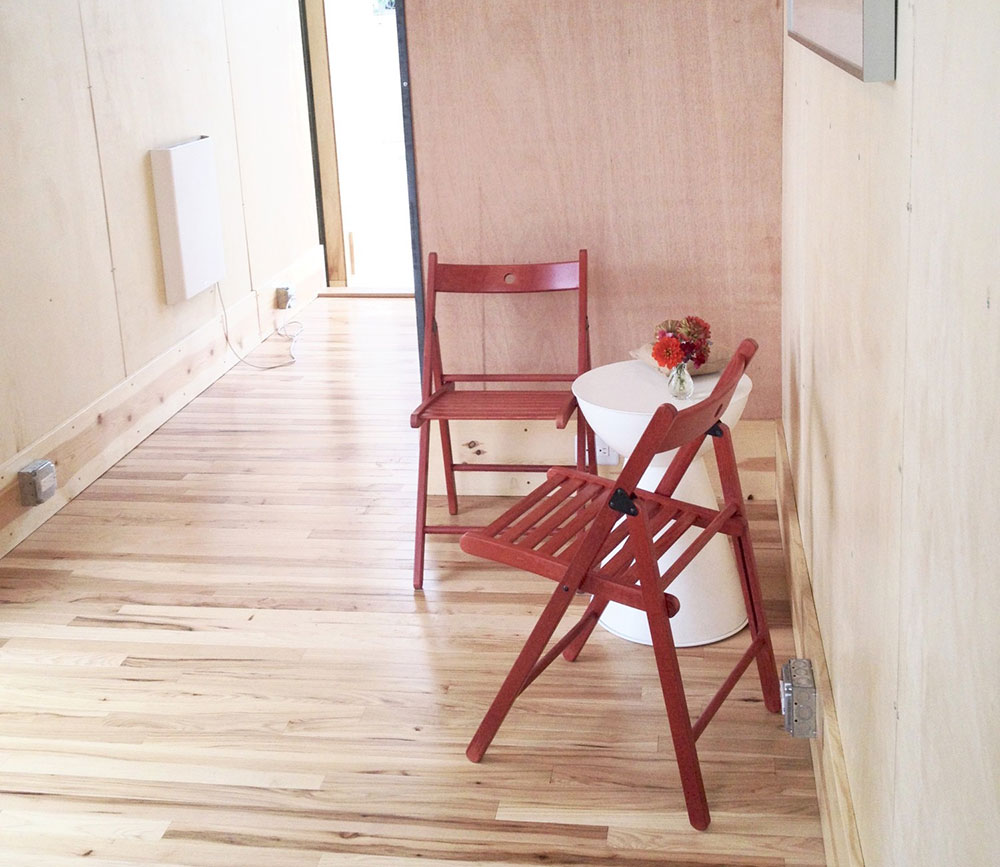 For DIYers who prefer to finish out a container home on their own, Rhino Cubed supplies NakedTainers starting at $33,600 for 160 square feet, and 3 larger sizes up to $57,900 for 320 square feet. NakedTainers are insulated and include paneled walls, windows, hickory floors, and designer roof timbers.
Fully equipped cubes start at $52,000 for 160 square feet and go up to $79,000 for 320 square feet. These models are fully finished with kitchen appliances, full bathrooms, wiring, lighting, and plumbing.
More information: Rhino Cubed
* * *
MODS International
Starting at $36,000
Specializing in building a variety of modular structures out of shipping containers, MODS International will build and deliver residential homes customized to your needs. In addition to homes, they create offices, retail stores, restaurants, dorms, apartments, and more. MODS is located in Wisconsin, but they are one of the few container home builders we've found that will ship worldwide.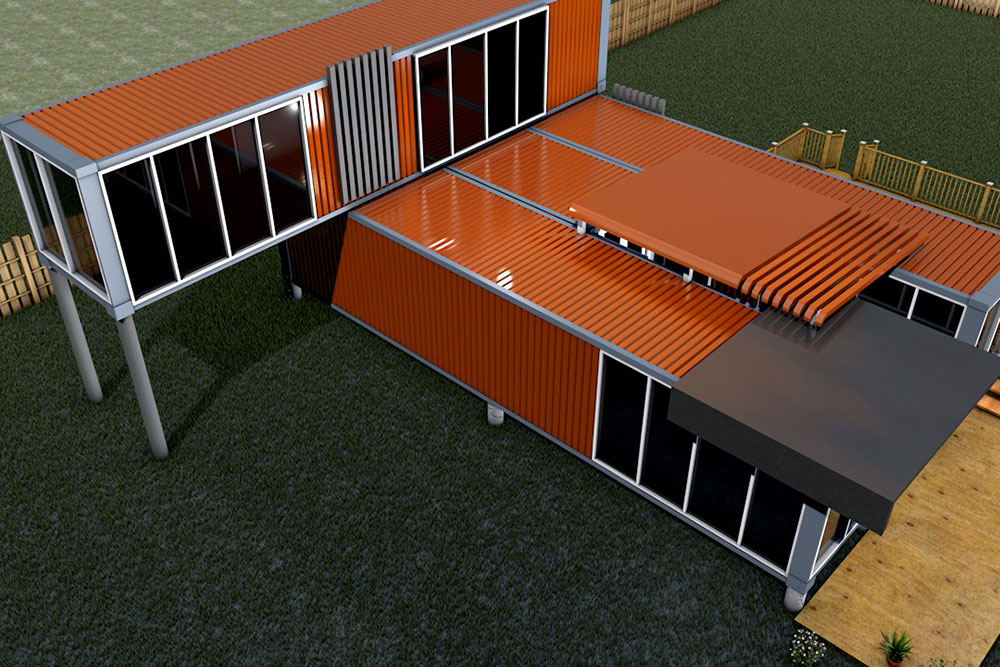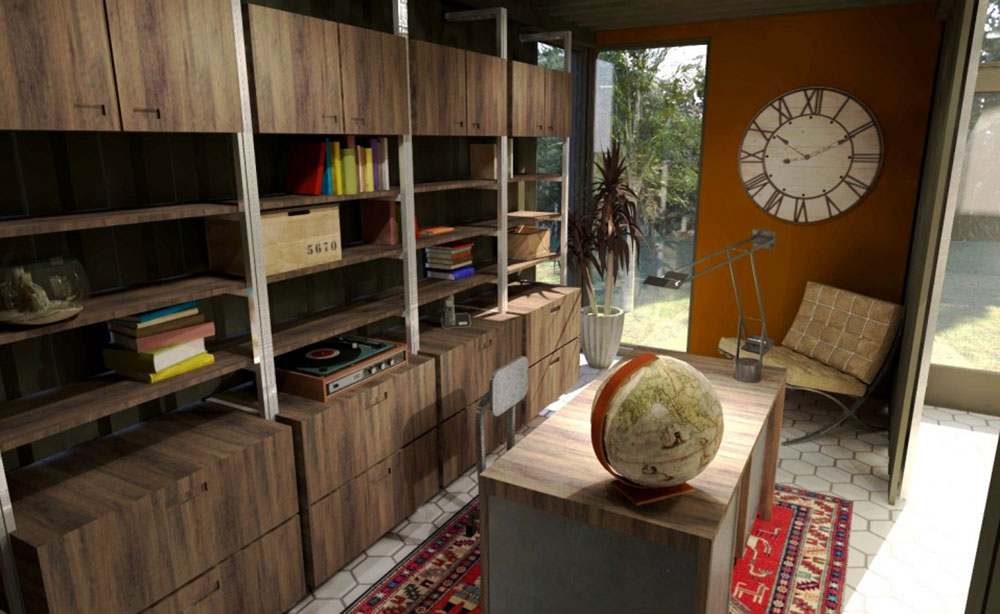 At MODS International we repurpose shipping containers and turn them into amazing structures. We design and build everything from creative trade show displays, retail stores, offices, permanent residences, and more. -MODS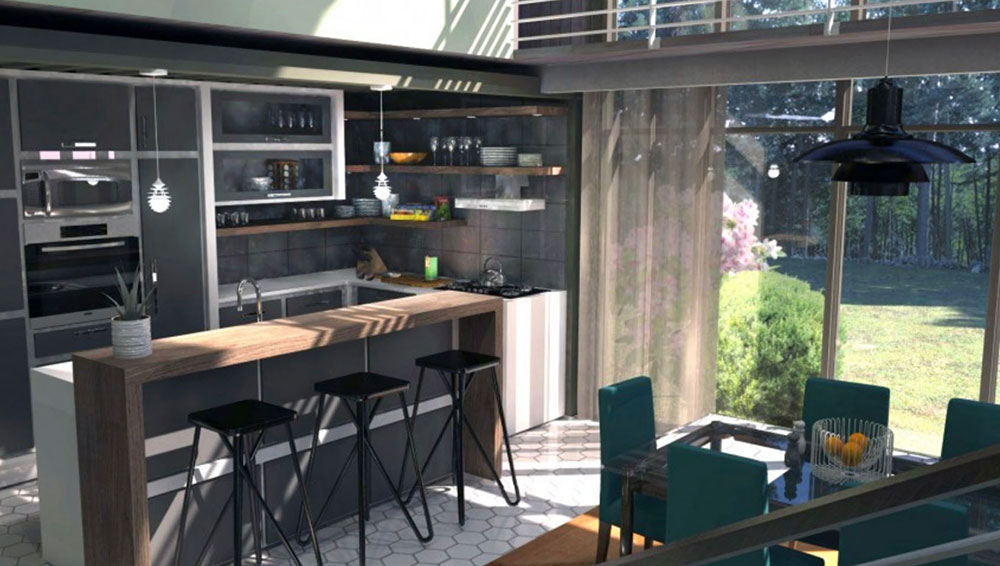 MODS does not post a price list on their website like most of these other builders, but they do currently have one of their 40 foot homes listed for sale on Amazon for $36,000 plus shipping. For pricing, they encourage interested parties to contact them for details, as prices vary based on customization options.
MODS does have an extensive portfolio of previous projects, lending support to their claim of being a leading innovator in designing and building modular structures using shipping containers.
More information: MODS International
* * *
IQ Container Homes
Starting at $20,000
So far, this list consists of container home companies in the U.S. For buyers in or near New Zealand, IQ Container homes is an Auckland-based builder supplying beautiful homes packed with eco-friendly features.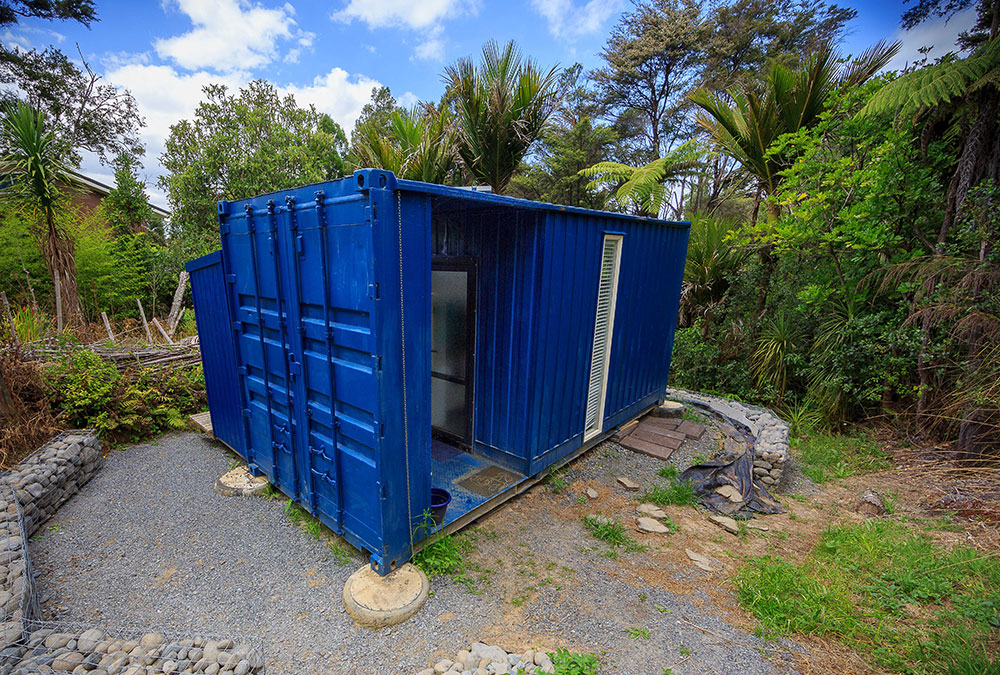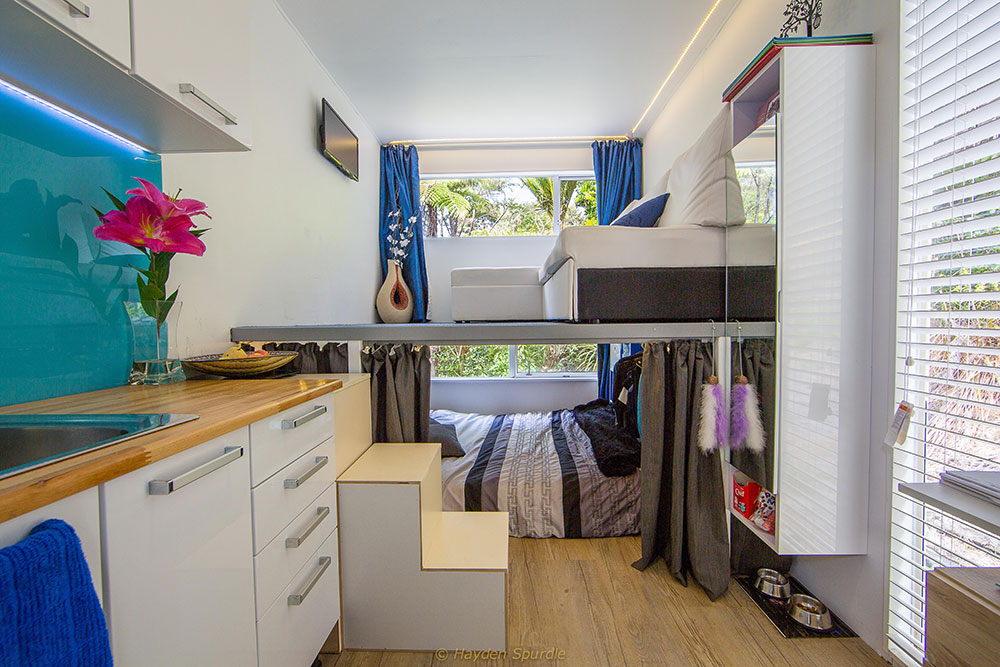 IQ Container Homes pride ourselves on being able to take one of the world's strongest, most durable structures, a corten steel shipping container, and converting it into a high-quality, practical, environmentally responsible small home, bach or unit. -IQ Container Homes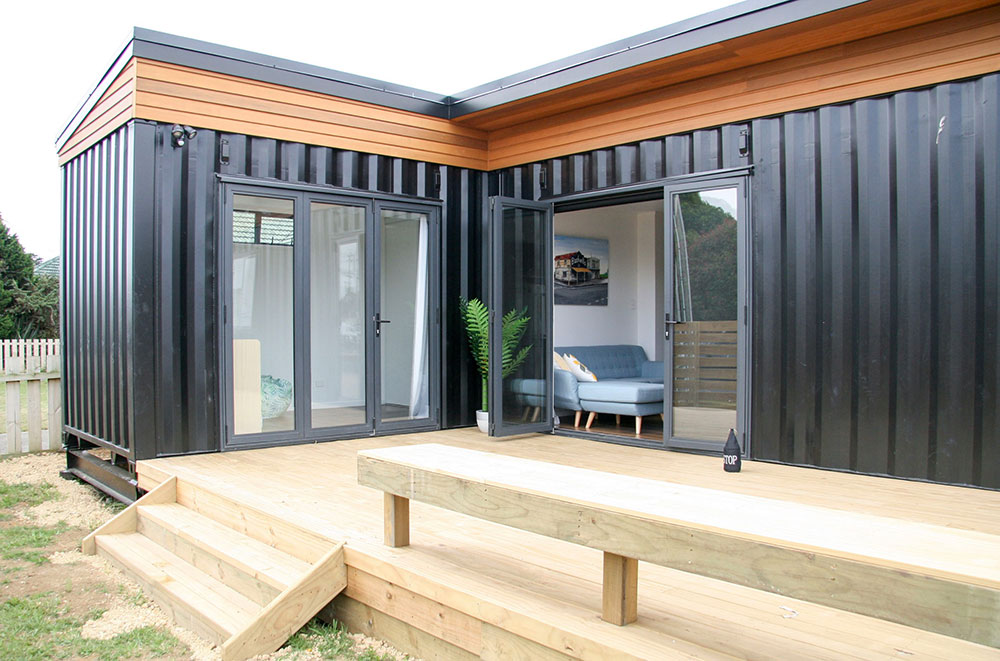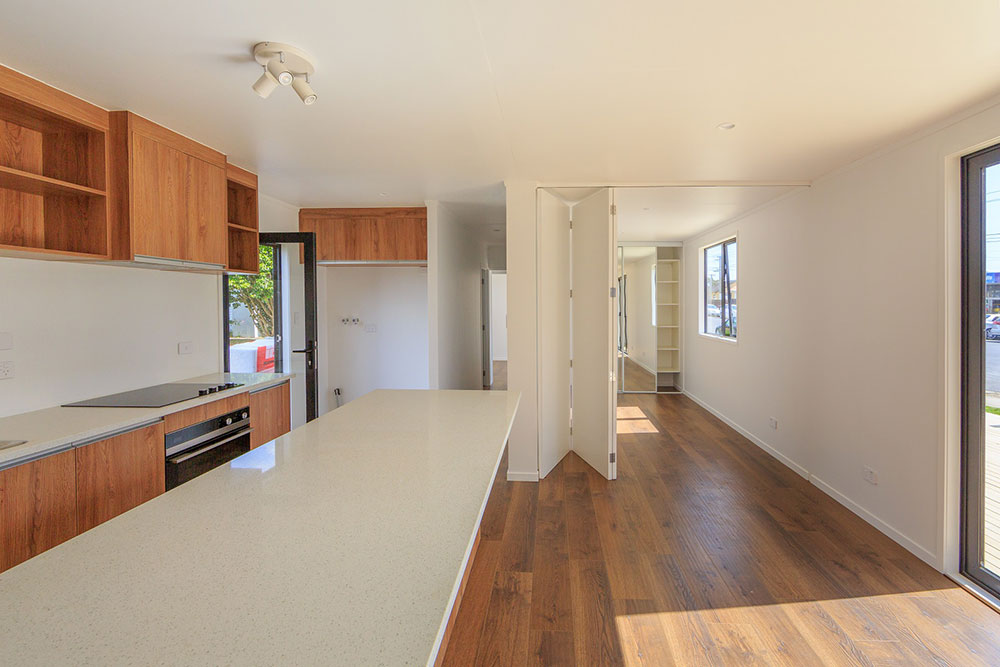 IQ's homes range from $20,000 to $240,000 for various shapes and sizes. Their smallest models are perfect for a backyard office or additional sleeping space. Their larger models feature multiple bedrooms and bathrooms, all finished beautifully with a variety of custom options.
With a focus on sustainability from start to finish, IQ homes are designed to minimize construction waste, utilize passive solar and cross-ventilation, and can be equipped with solar panels, rainwater systems, and a variety of other eco-friendly options.
More information: IQ Container Homes
This article first appeared on offgridworld.com Check it out here