Deep in the heart of the Catskill mountains, this beautiful off grid cabin sits on a two acre property with private access, surrounded by woods. It is solar powered, draws water from a well on the property, has a spring fed pond nearby.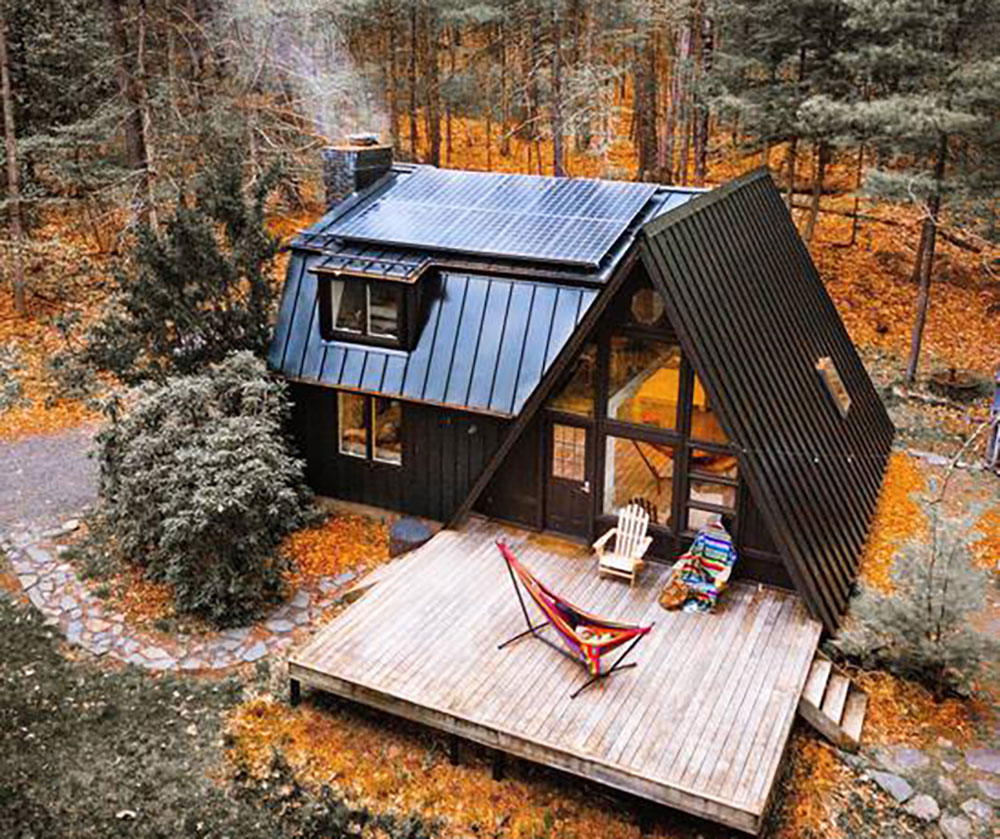 Like many of the gorgeous tiny houses and cabins we find, this one is listed as a rental on Airbnb. These rentals are wonderfully inspiring to anyone considering building their own off grid cabin or sustainable home.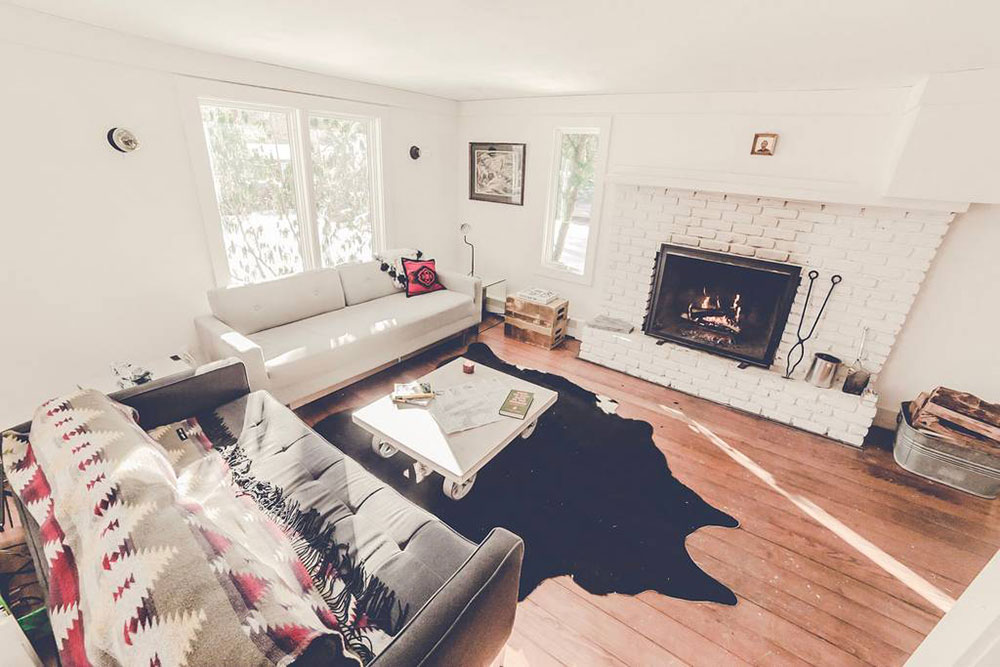 The recently renovated cabin's gorgeous open floor plan lends enough space for the comforts of a large kitchen and a living room area with a fireplace. Features and furnishings within the cabin are an alluring blend of rustic and modern.
Like many A-frames, the front face of this cabin is a wall of windows letting ample light into the cozy, open space.
Two spacious bedrooms and two private bathrooms provide comfortable accommodations for visitors. Those who have stayed here praise the peace and quiet the cabin affords.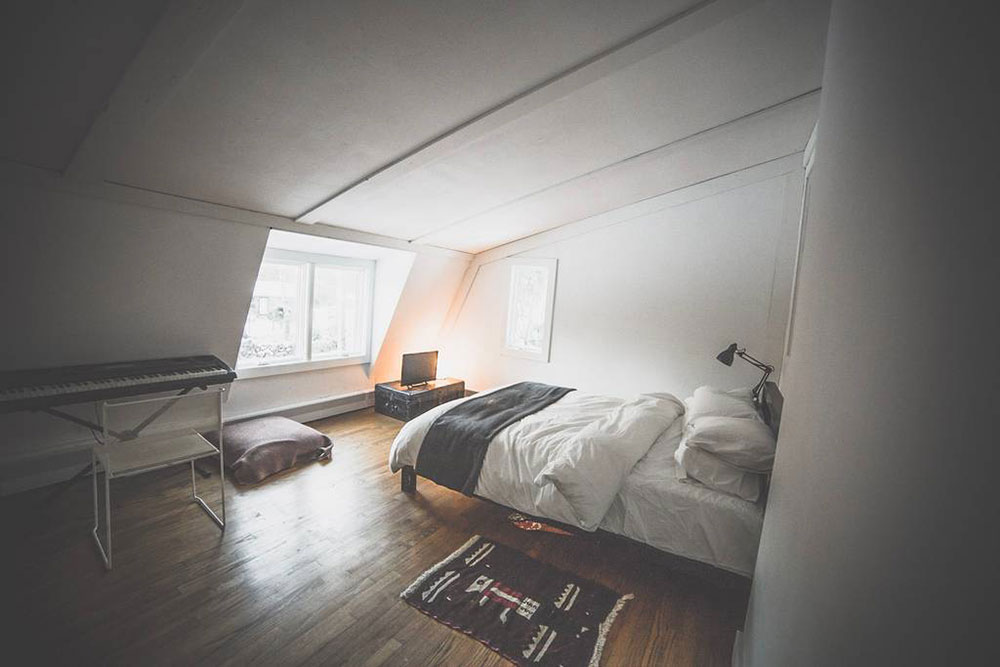 While many A-frame cabins have loft bedrooms to utilize the vertical space, this home's unique layout includes a balcony at the top of the stairs. A bookcase and seating area create a comfortable nook looking down on the room below.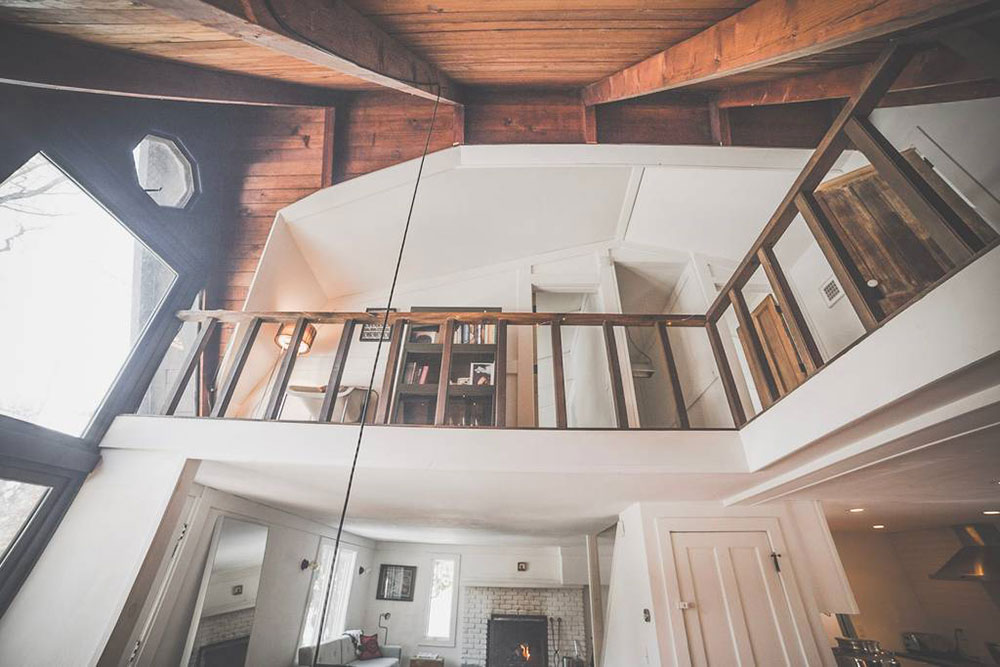 The cabin is just as beautiful in winter as it is the rest of the year. Can you imagine enjoying a snowy evening here, beside the fireplace?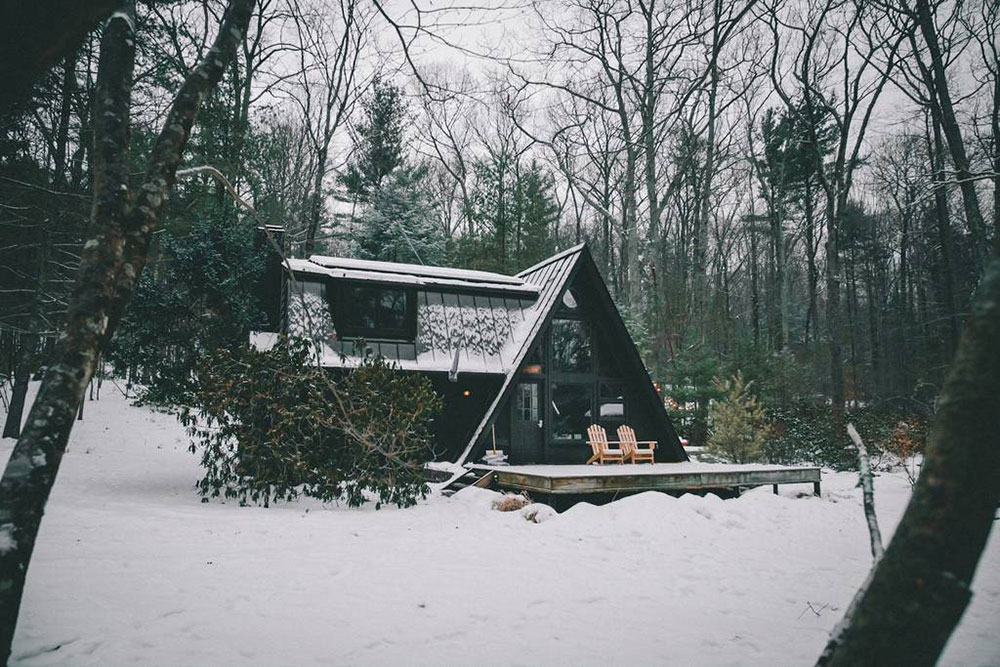 Surrounded by nothing but woods, the home offers amazing 360 degree views. A large deck, picnic table, and nearby screened in gazebo provide space for enjoying the outdoors.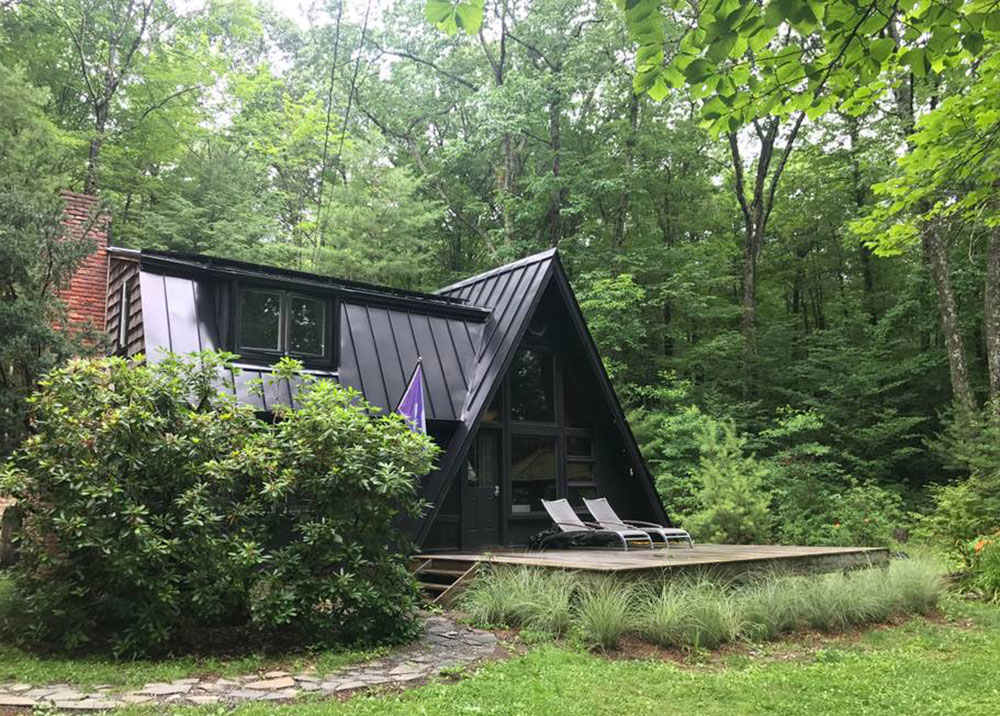 Read more about his cabin at Airbnb. And, if you're looking for a taste of off grid living, take a little road trip and spend a weekend there! What better way to inspire your imagination for planning your own off grid retreat?
This article first appeared on offgridworld.com Check it out here