This post may contain affiliate links, which means I may earn a small commission if you choose to make a purchase through the link. Read the disclosure here.
If you are a hunter or have friends or family members who hunt, you know what this time of year means: meat. Lots of meat. Venison, antelope, elk…if your family is anything like mine, you're likely stocking up your freezer with meat to use for the year.
We are right in the middle of deer hunting season here. Like always, I am scrambling to use up the remnants of last year's meat harvest before filling the freezer with more. We process our meat primarily into burger and steaks, with a few roasts thrown in. I find that burger is easier to use throughout the year for quick meals, so I always end up with mostly steaks and roasts to use up before restocking my meat supply.
Today I am going to share one of my favorite ways to cook venison steaks and roasts. This is so fast and easy, it's a perfect way to use up game meat and can be used in many ways when finished.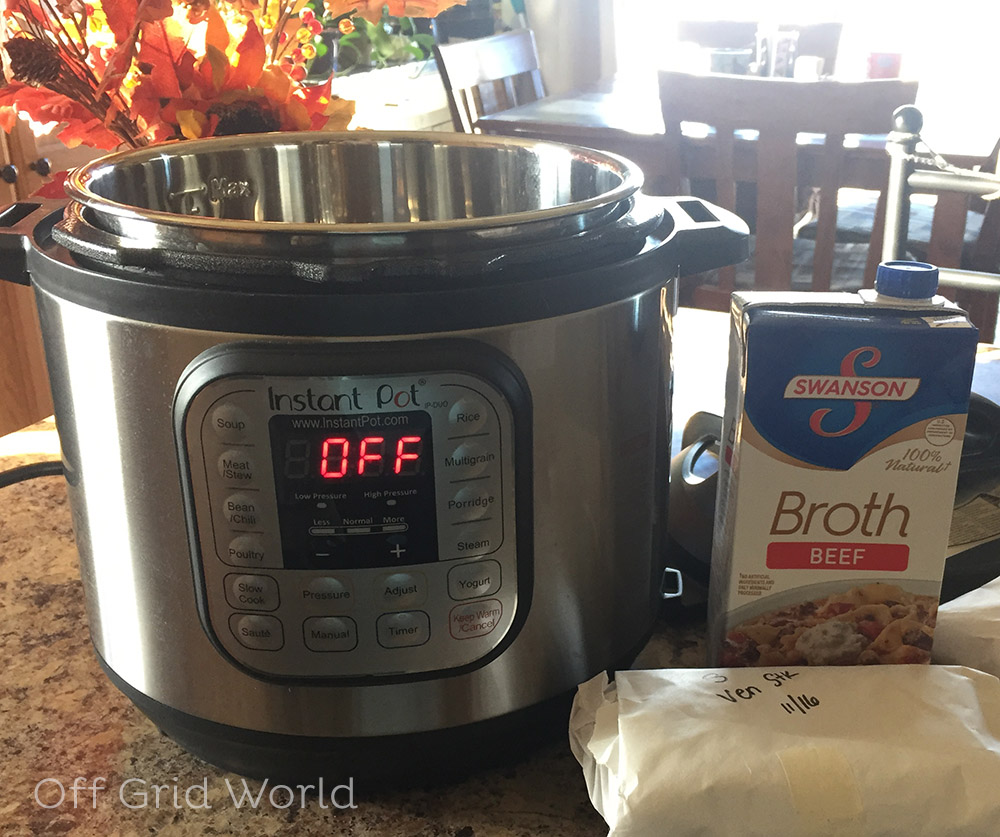 First, let me talk a bit about my Instant Pot. If you already have one, you probably don't need to be reminded how amazing they are and can skip to the next section. If you don't have one, you're missing out on a game changer! Seriously. This single kitchen appliance can replace several of the gadgets that are probably taking up space in your kitchen right now. Its best feature is that it is a very user-friendly pressure cooker. But it also works as a slow cooker and a steamer. Besides that, you can use it to sauté, to make soups, and to make yogurt. That's just a quick overview of what this little beast can do.
I used to use my slow cooker on a regular basis, but I don't think I've used it even once since getting my Instant Pot. You'll find that RV and tiny house dwellers often tout the benefits of owning an Instant Pot, and for good reason: it packs so many uses into one little package.
Before I had my Instant Pot, I never used pressure cookers. I found them slightly intimidating and complicated. I remember my mom using a pressure cooker frequently when I was a kid to cook game meat and to can vegetables from our garden, but I also remember one particular time when the lid exploded off of it and it sprayed boiling hot food all over the kitchen. Luckily, nobody was in the room at the time, or it could have been a major disaster. Instead, we just had food stuck all over the ceiling and walls. Perhaps that has something to do with my aversion to pressure cookers?
The Instant Pot is completely uncomplicated and comes equipped with great safety features so you don't have to worry about it. Basically, the pot won't function if your lid isn't properly in place, and the lid stays locked on until the pressure is at a safe level. And you don't have to babysit it to monitor pressure levels while cooking. Just set it and forget it!
Simple instant pot venison
If you're a regular game meat eater, you know how tough the meat can be. It's always a challenge to get roasts and steaks tender and juicy since the meat doesn't have all the fat we're used to in beef and pork. That's why I prefer to pressure cook venison, elk, and antelope meat; it ends up tender and breaks apart easily with a fork. This method is so simple, you really don't need a recipe. All you need is the meat, your pressure cooker, and beef broth (or other soup stock).
First, put your meat in the pot. Here I did two bundles at once and put them in mostly frozen (I thawed them just enough to keep the inner wrap from sticking to the meat when I opened the packages).
Next, you'll need to add some kind of liquid. I like to use beef broth, as it adds a really nice flavor to the meat, but you can use chicken broth, vegetable stock, or even just water and some of your favorite seasonings. It really doesn't matter, as long as you have liquid in the pot. The liquid is important! I add enough to cover the meat about halfway.
After adding the liquid, lock the lid in place and make sure the steam release valve is set to 'Sealing'. Set the pot on Manual, High Pressure, and set the timer to 120 minutes. After a few seconds, the pot will start the cooking process and you don't have to do anything else till it's done.
Note: meat will cook in MUCH less time than this in an Instant Pot. For example, when I cook frozen chicken, I only set it to 20 minutes. For game meat, I just prefer a long cook time so it gets nice and tender. You can set even longer times than this; it really comes down to personal preference.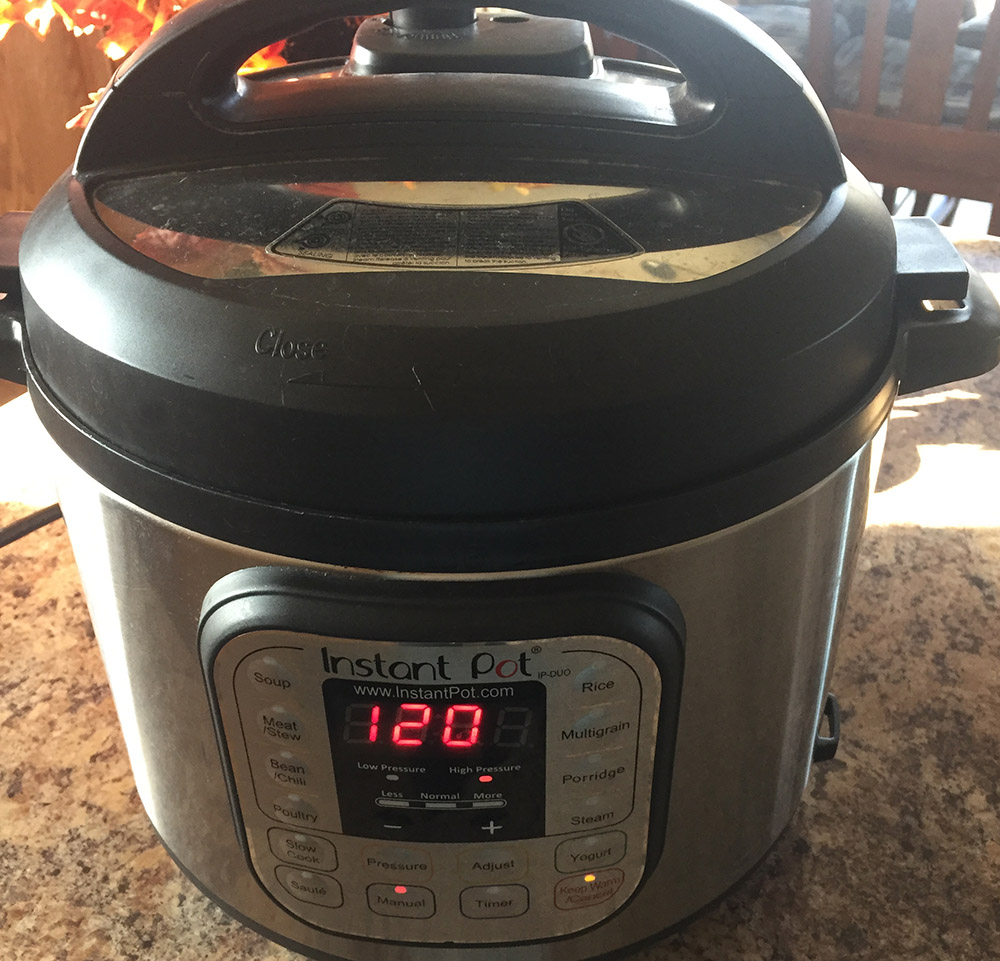 When the timer goes off, let the pressure release naturally for 10 minutes or more. You can use quick release; I just prefer natural release because I'm usually off doing something else when the timer goes off, so I forget about it. 😉 Once the float valve is down, the pressure is fully released and you can open the lid.
Straight out of the pot, the meat is ready to eat. You can enjoy it right away, or if you cook it in bigger batches like I do, you can store it in the fridge to use in different meals over several days.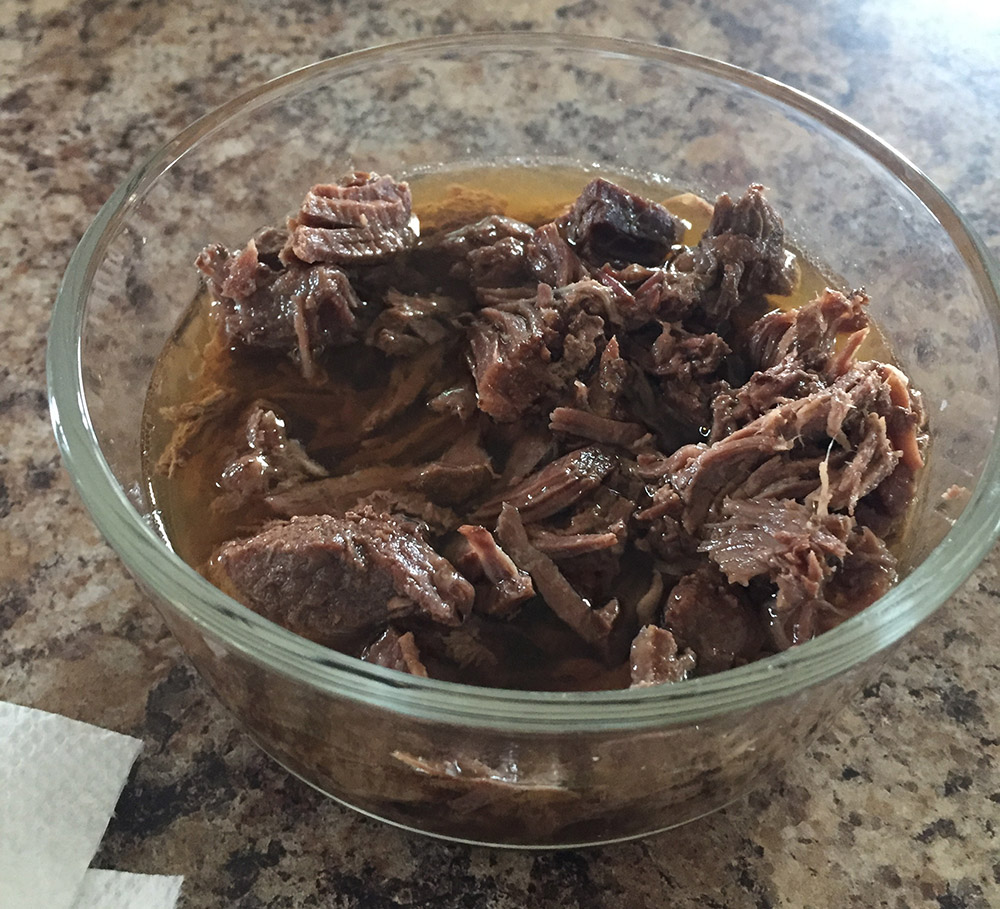 9 ways to use pressure cooked venison
Pressure cooked meat on its own, though tasty, is pretty boring. But it is soooo versatile to use in other recipes. The broth gives it plenty of flavoring, or you can dress it up with different sauces or add it to other recipes for some variety. Here are my favorite ways to use pressure cooked venison:
Add barbecue sauce to make sandwiches – a great alternative to pulled pork
Eat it on crackers as a snack (definitely kid-approved!)
Add it to scrambled eggs for breakfast
Put it in quesadillas
Sprinkle it with taco or fajita seasoning and eat it on tortillas
Add it to vegetable soup or chili
Top a salad with it for a delicious paleo meal
Wrap some up in a large lettuce leaf for a paleo lettuce wrap (my kids love these!)
Sprinkle it on top of baked potatoes with your other favorite toppings
The possibilities are endless, really!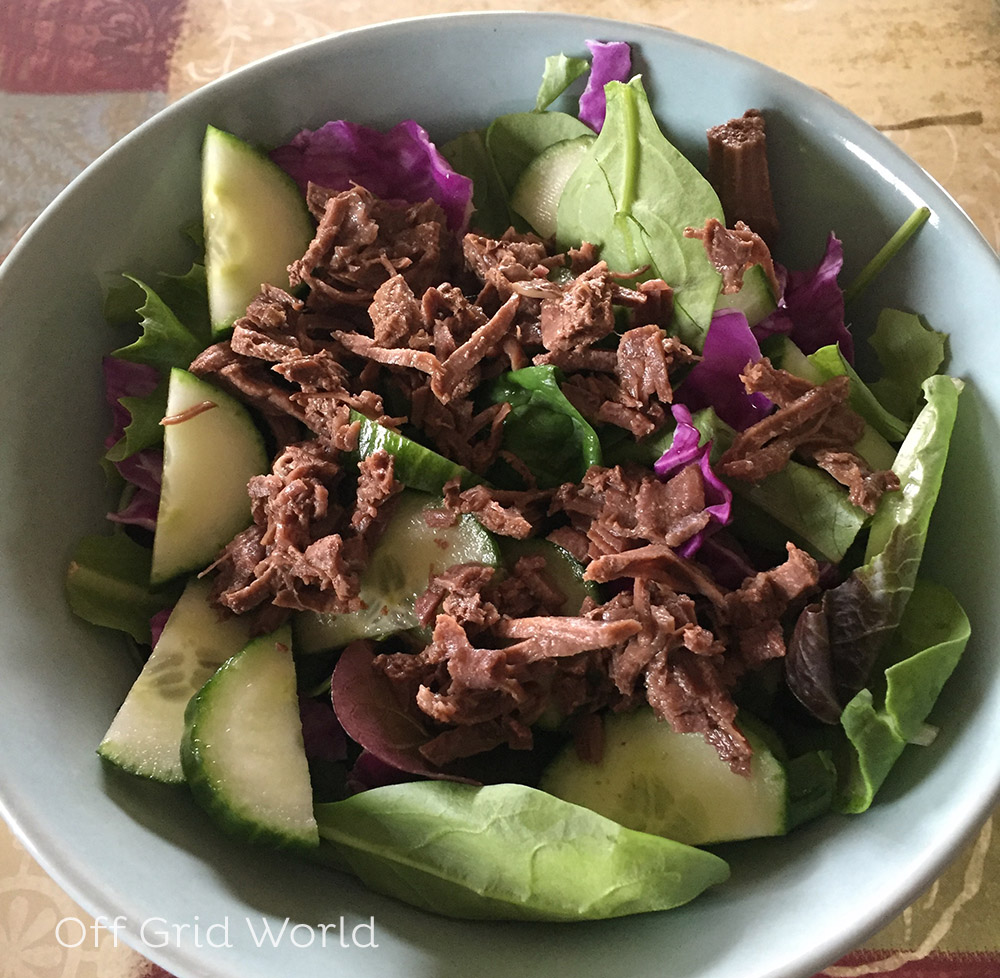 I hope you find this method of cooking venison as delicious and versatile as we do. Oh, and be wary when you cook game meats. The smell tends to bring out packs of drooling wolves, at least in our house… 😉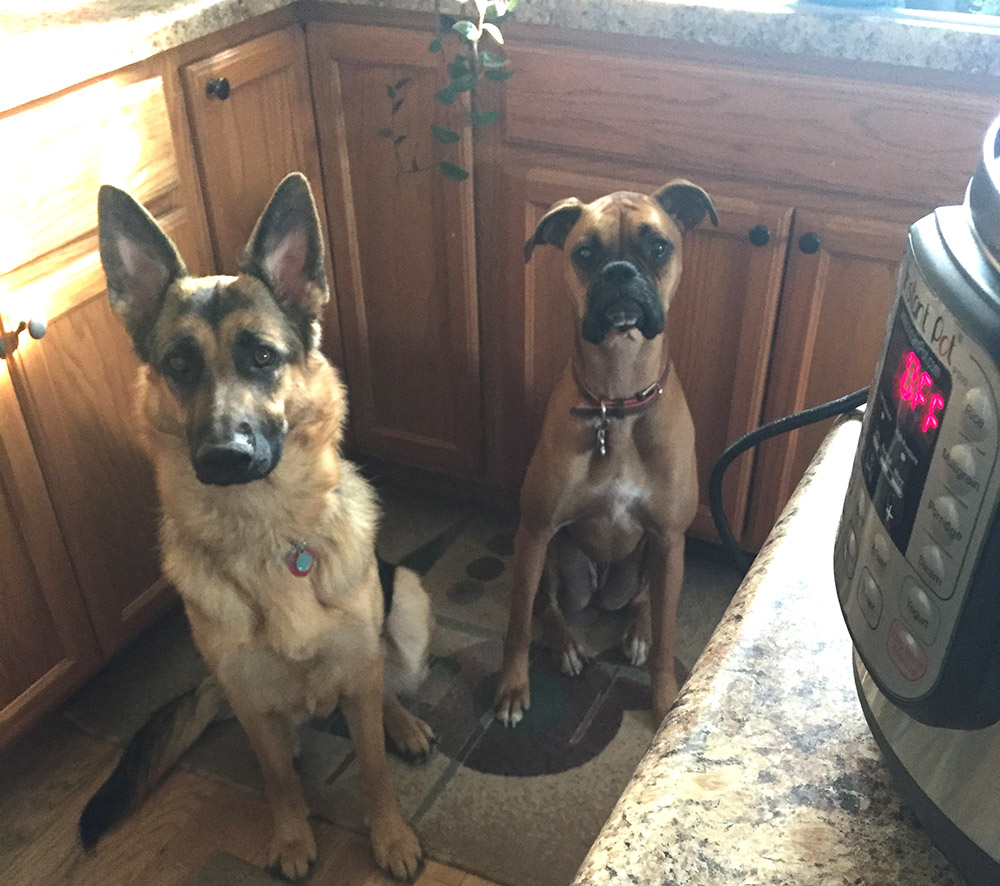 This article first appeared on offgridworld.com Check it out here