Nestled into a hillside in Waikato, New Zealand, this Earthship home is an incredibly gorgeous, off grid eco-retreat. It sits in a lush valley amidst a forest of trees, far from any city lights, with beaches a short drive away.
With four bedrooms, two bathrooms, and large recreation areas, the 'Earthship Te Timatanga' is anything but modest. It is a beautiful, spacious home that confirms you truly can live off the grid in absolute luxury if you're willing to invest the work and money to create it.
The owners, Gus and Sarah, built this home out of as many recycled and found materials as possible, including tires, seashells, and glass bottles. The crushed seashells were used as insulation, and the bottles were embedded in the walls throughout to let in a colorful display of natural light.
"We are raising our family on the stunning Coromandel Peninsula. We are passionate about sustainability and developing ways to live a modest and healthy lifestyle.

The Earthship has been built with all natural and recycled energy efficient materials. It is designed for maximum warmth in winter, and is a refreshingly cool haven in summer. All rooms have been designed to soothe the soul and offer total comfort."
Sarah and Gus took a unique approach when building their home. Knowing it would take a great deal of labor to complete a project of this scale, they turned their build into an Earthship-building workshop. They invited interested parties from around the country to come and stay with them and construct the home as a group learning experience.
A greenhouse runs along the entire face of the home, providing passive solar light and heat, with the huge bonus of creating a space for an indoor garden.
If you would like to check this home out for yourself, Gus and Sarah have opened it up to guests on Airbnb – Grand Designs Earthship Te Timatanga. Reading the reviews, it's apparent that guests have been overwhelmingly impressed by this sustainable living space and its surroundings.
See the video below for an in-depth tour and overview of the building process of this impressive and wonderfully inspiring Earthship home.
Like this article? Subscribe to our newsletter to get more great content and updates sent to your inbox!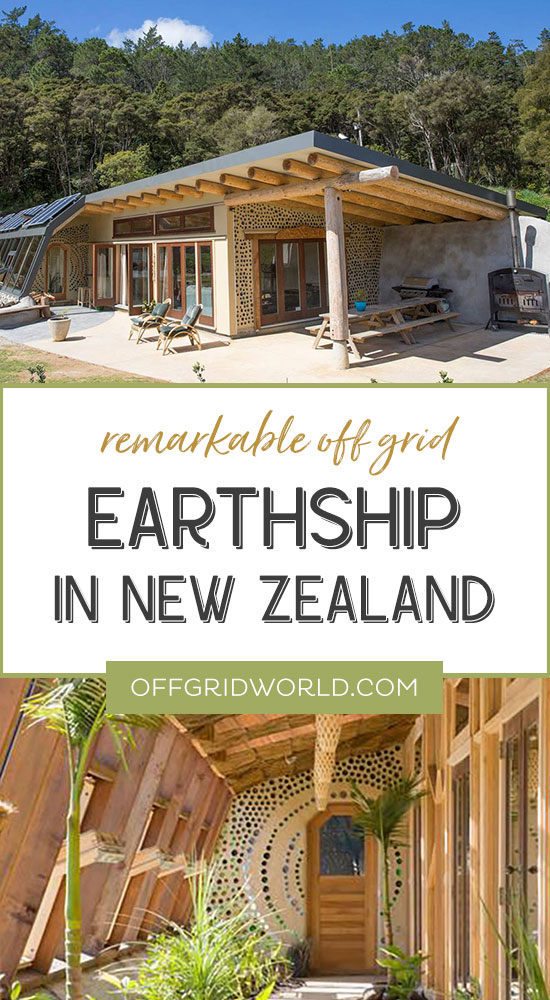 This article first appeared on offgridworld.com Check it out here